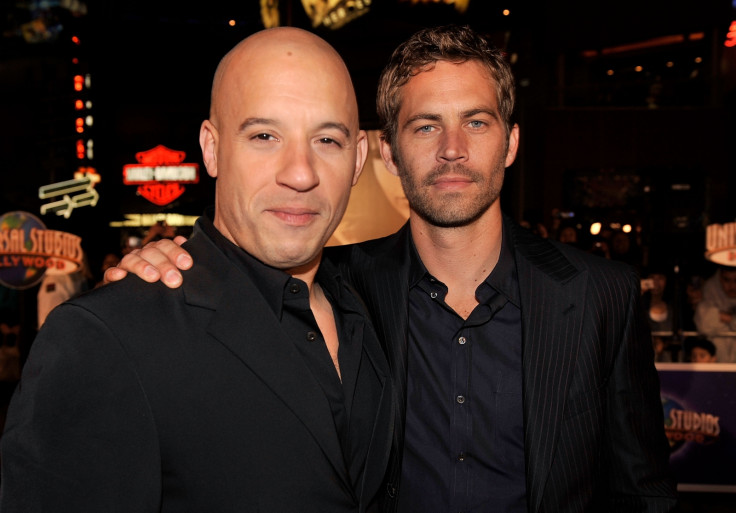 Paul Walker might be no more but his legacy continues to live through the memories and heartfelt messages shared by his friends and family. During a recent event for the late actor's charity Reach Out Worldwide, Walker's dear friend and long-time co-star Vin Diesel took to Facebook Live to share another memorable story from their life.
"Paul was very, very instrumental in my segue into fatherhood," Diesel revealed in the video posted on Saturday (17 September).
"He was the one that told me to go to the hospital. He's the one that told me to cut the umbilical cord. He told me to cut the umbilical cord! He was the only person that knew, in California, that I was about to have a child," the Fast 8 actor explained.
Diesel, who was present at the event to raise money for Walker's ROWW charity continued, "He must've been God-sent because he put me on the right path. He set me up."
Diesel and Walker can be referred to as the originals of the Fast And Furious franchise, as the two worked together since the very first movie that released in 2001. And, according to the Dominic Toretto actor, the noble idea of fatherhood was suggested by Walker during their first team-up for the series.
"When we did the first Fast & Furious, I was already 30 years old or something, but he was a father. When we were in the cars in between takes, he would tell me, 'Hey, Vin, it's not a scary thing to become a father' [and] give me all the good advice. Next thing you know, I am a dad, which is why I named my daughter Pauline because of the credit that Paul Walker deserves in my personal life," the 49-year-old actor shared.
This is not the first time that Diesel – a proud father of three children Hania, Pauline and Vincent – has paid tributes to Walker, who passed away after a tragic car accident in 2013.
Meanwhile, as the xXx star shared the inspiring story with his fans and followers on the social media, Walker's mother Cheryl also joined him in remembering her late son with a heartfelt message. "I want to say thank you to all of you for all your support. My son lives on in all of you. It makes his work continue here on Earth and I know he's watching over us as we do this," she said fighting tears in the video post.