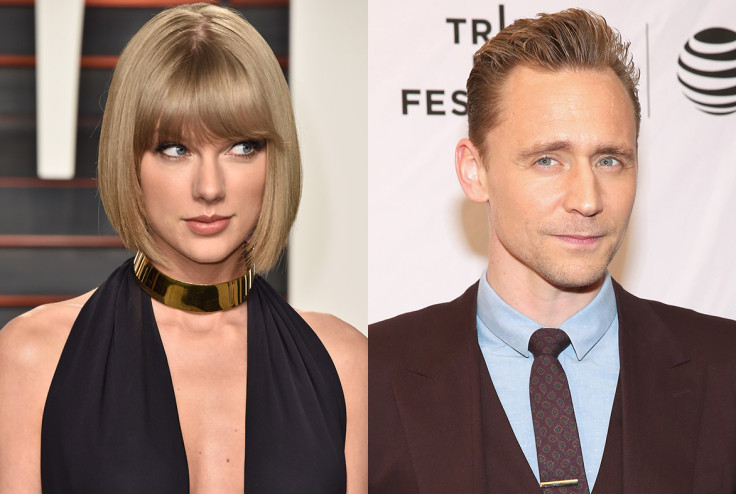 Taylor Swift and Tom Hiddleston might no longer be the envied couple as they had emerged to be ever since being spotted kissing on the Rhode Island beach. But, if reports are to be believed, there seems to be no bad blood between the former celebrity couple, who recently broke-up before their rumoured public debut at the Emmy Awards 2016.
Speaking of Emmys, Hiddleston is still in the running for the category of Lead Actor in a Limited Series or Movie (for his BBC One series The Night Manager); and as he prepares to attend the awards on 18 September, he reportedly has his ex-girlfriend rooting for him.
"Taylor is well aware that the Emmys are this weekend and despite her split from Tom, she's still hoping he will win an Emmy," a source told Hollywood Life sharing details from the former power couple's private life.
Incidentally, as reported before, Swift and Hiddleston were supposed to make their first public appearance as a couple during the Emmys red carpet event. However, citing certain differences, the A-lister pair's relationship has since hit a dead-end.
Apparently the reason for their split happened to be the fact that the British actor might not be falling for the songstress "for the right reasons". "Tom wants their relationship to be public, even asking Taylor to go to the Emmys with him, but Taylor wants to keep her private life private," a source told Daily Mail previously. "Tom's need for their relationship to be so public so quickly makes her uncomfortable."
While, the duo seems to have called it quits on their relationship, following a whirlwind romance filled with PDA and exotic vacations; the Wildest Dreams singer still has good words for the 35-year-old actor. "She thinks he is a gifted actor and should be recognized for his work inThe Night Manager," the source continued adding, "She knows how much this means to him, and only wishes him the best."
With such support pouring in for the Night Manager star, fans can only hope that Hiddleston wins big at the 68th Emmy Awards, which will air on 18 September from Los Angeles.