No, it's not an Illusion. Liam Payne did wear a pair of trendy glasses to meet the Queen on Thursday (29 June).
The One Direction hitmaker visited Buckingham Palace to meet the Queen and Prince Harry as part of a celebration of inspirational young people from the Commonwealth. Although it was a momentous occasion for Payne, fans were more interested in his appearance with the pop star ditching the baggy jeans and t-shirts for a more respectable look.
Payne, 23, covered his tattooed arms in a dark grey suit complimented with a polka dot tie and a pair of specs which earned him comparisons to everyone from Harry Potter to Superman aka Clark Kent.
Applauding Payne's polished look, one admirer tweeted: "I can't believe that's Liam. I can't even recognise him... I thought he is Clark Kent/superman," while another quipped: "You just have to go to Hollywood and be the new Superman in the next movie."
Drawing comparisons between Payne and boy wizard Harry Potter, another weighed in: "I'm getting some major Harry Potter vibes from Liam and those glasses," and another: "Harry Potter or Liam Payne? We will never know."
Suggesting a career change for Payne from music to modelling, one fan commented: "Liam Payne can rock a suit. He is runway material," and another said: "Those glasses that you have been wearing recently have been a true blessing."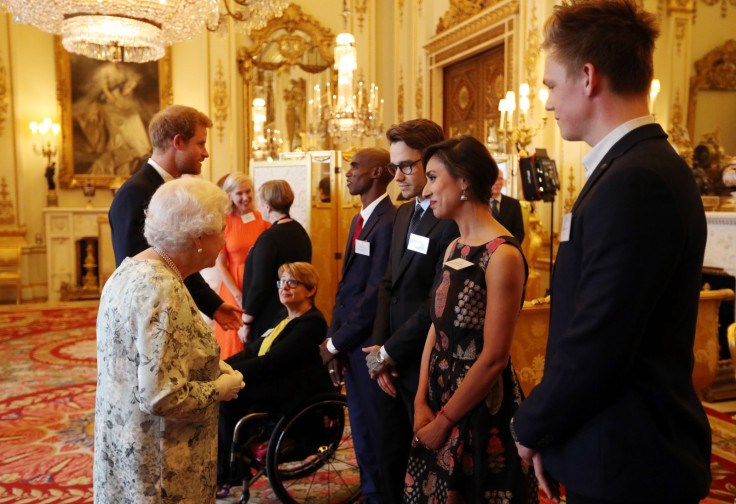 Speaking after the soiree, also attended by Olympic athlete Mo Farah, the Strip The Down singer said: "It was an honour to be invited. Obviously the Queen's Young Leaders – there are some inspirational young people in there doing some great things. Not only do we get to meet the Queen and say hi, these people have done some of the best things in their communities at such a young age, you know, setting an example. It's great."
It was not the first time Payne and the Queen had crossed paths. One Direction had the pleasure of meeting Her Majesty in 2014 at the Royal Variety Performance where they had performed. The boy band also met the Duke and Duchess of Cambridge at the event while Payne's bandmate Niall Horan met the Queen on a separate occasion at Buckingham Palace that same year.