Former international footballer George Weah, who announced last year he will run for president of Liberia for a second time in 2017, has admitted to speaking with former Liberian president Charles Taylor, but denied having a "personal relationship" with the ex-warlord.
Taylor is serving a 50-year sentence after he was convicted in 2012 of 11 counts of war crimes, slavery, rape, recruiting child soldiers and aiding and abetting the Revolutionary United Front (RUF) rebels in neighbouring Sierra Leone during the 1991-2002 civil war. Some 50,000 people died during the conflict.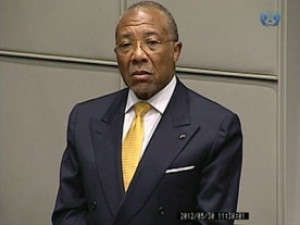 The political leader of the newly-minted Coalition for Democratic Change (CDC) opposition party, Senator Weah admitted to having had recent telephone conversations with Taylor.
His admission to journalists on Thursday (16 March) comes four months after the claim was alleged by the former chief of investigation for the United Nations Special Court for Sierra Leone, Alan White.
"The allegations and sourced information that I'm receiving is that Charles Taylor, the former President – indicted and convicted war criminal for his actions in Sierra Leone and the leader of the RUF – is interfering with the (2017) elections (in Liberia)," White said at the time.
Weah's admission also follows recent reports that Taylor was interfering with Liberia's election by having conversations with Weah.
Last month, the British Government confirmed it is investigating reports that Taylor allegedly phoned political allies from inside a maximum security prison in the north of England, where he is serving his sentence.
The retired footballer, meanwhile, highlighted having a conversation with Taylor did not mean he had a relationship with the former warlord.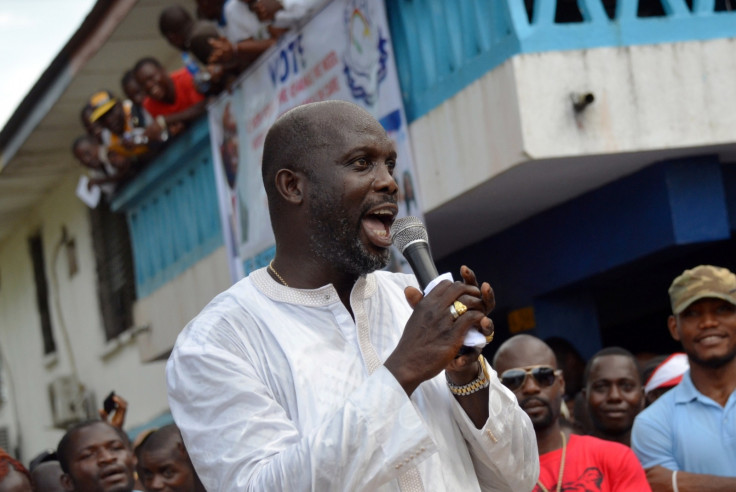 "I was in a gathering and one of Mr. Taylor's relative was in conversation with him (Taylor), and the guy walk up to me and gave me the phone saying President Taylor wants to talk to you; so I held the phone and spoke to him," Weah is reported as saying by Liberian The News.
Liberia's own civil wars (1989-1996 and 1999-2003) left hundreds of thousands dead.
---
Read more about Liberia's Presidential elections
Meet MacDella Cooper, the former refugee running to be Liberia's next female president
How presidential candidate MacDella Cooper wants to turn around Liberia's future
Alexander B. Cummings – The free-marketeer presidential candidate hoping to transform Liberia