Libertarian candidate Gary Johnson asks reporter 'why are you interviewing me' when quizzed on polls
The US presidential nominee said his numbers were 'a celebration not a funeral'.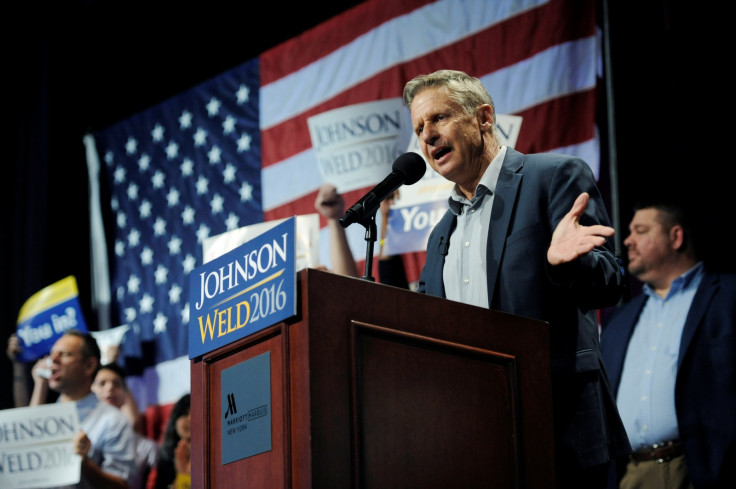 Libertarian presidential nominee Gary Johnson has hit out at suggestions he is not doing well in the polls, telling a reporter "it's not a funeral, it's a celebration".
Johnson also asked Guardian reporter Paul Lewis why he was even bothering to interview him, apparently becoming annoyed at several points during the pair's conversation.
Johnson asked the journalist: "Why are you here then, at 6.1%?" when Lewis asked him about why he wasn't doing well in the polls.
"Why are you even interviewing me," Johnson added. "I don't get it, if I'm doing so poorly? Is this to preside over a funeral here? It's not a funeral, it's a celebration."
Lewis had asked the candidate why he was not doing better in the polls, especially as Hillary Clinton and Donald Trump were two of the least popular presidential candidates in recent political history.
"I would argue just the opposite," The HIll reported Johnson as saying. "This is phenomenal. We have $12m; we're at 10%-plus in the polls. We're leading among independents, among young people, among active military personnel. This is a celebration."
Johnson and Green candidate Jill Stein have not been key players in the election, with Stein never achieving more than 10 points in the polls, and Johnson never reaching the 15 points needed to take part in the presidential debates – which his supporters initially hoped he would achieve.
The libertarian also raised eyebrows when he was discussing US foreign policy and appeared not to know where Aleppo was.
On being asked what he would do about the Syrian city, Johnson asked "and what is Aleppo" much to the host's surprise – a blunder that made many question whether Johnson had the qualifications to run for office.
He is currently polling at an average of 5.5 points, with Stein on an average of two points, Clinton on 45.8 and Trump on 40 points, according to data from Real Clear Politics.
The politician also clashed with Lewis during the interview on his tax policy, with Johnson becoming heated when talking about tax and his proposals to legalise marijuana.
© Copyright IBTimes 2023. All rights reserved.