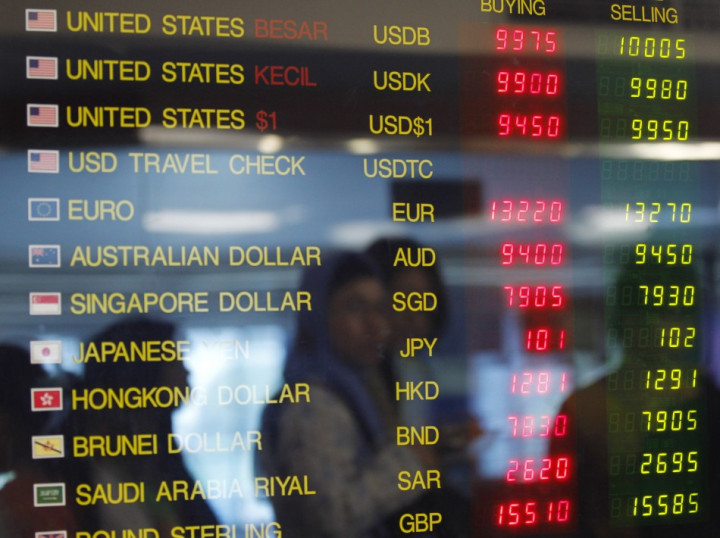 Pools of traders at some of the world's largest banks are fixing and colluding to manipulate benchmark foreign-exchange rates, in a bid to book huge personal profits, mirroring the Libor fixing scandal that has rocked the world in recent history.
According to five unnamed sources cited by Bloomberg, traders team up to rig rates that are used to set prices for trillions of dollars of investments.
The report says that bank employees push through trades before and during the 60-second windows when the benchmarks are set and coordinate price levels with other traders to boost their chance of moving rates.
Two traders cited by Bloomberg, who have worked in the industry for a total of more than 20 years, said the rate-fixing has occurred over the last decade.
The Financial Conduct Authority revealed to IBTimes UK that is mulling over whether to open an investigation.
The daily $4.7tn (€3.5tn, £3bn) currency market is the largest in the financial system and is pegged to the value of trillions of funds, derivatives and financial products.
Morningstar estimates that $3.6tn in funds, including pension and savings accounts, track global indexes.
It is also one of the least regulated markets and has no rules to combat insider trading. Trading activity is difficult to monitor as most of it takes place in the over-the-counter marketplace.
Over the last year, a raft of banks settled with a number of regulators around the world for fixing or colluding to manipulate benchmark interbank lending rates.
Manipulating Markets Around the World
Barclays was the first to settle with US and UK regulators for £290m in June last year.
UBS settled for a record $1.5bn fine with US, UK and Swiss authorities six months later and admitted to one count of wire fraud relating to rigging rates in Yen.
In February this year, RBS agreed to pay £390m to settle US and UK charges related to the manipulation of as Libor, as well as pleading guilty to a criminal charge of wire fraud from a Japanese subsidiary.
Regulators have since sought to move Libor setting from London to Paris.
In the energy markets, Shell, BP, Platts and Norway's Statoil have had their offices raided by the European Commission, amid suspicion that the firms made internal arrangements to manipulate the published prices for a number of oil and biofuel products and prevented others from participating in the price assessment process.
Overall, the European Union revealed that it is paving the way for private individuals to file class action lawsuits against companies that are found to be fixing prices but will put safeguards in place to avoid a mirror image of the US' litigation culture.
In draft rules set to be unveiled by EU Competition Commissioner Joaquin Almunia on 11 June, potential victims in sixteen Eurozone countries will be able to sue for damages, from any company that is seen to have fixed prices, in any market.