Libya: Islamists suspected after bomb attack on historical Mizran mosque in Tripoli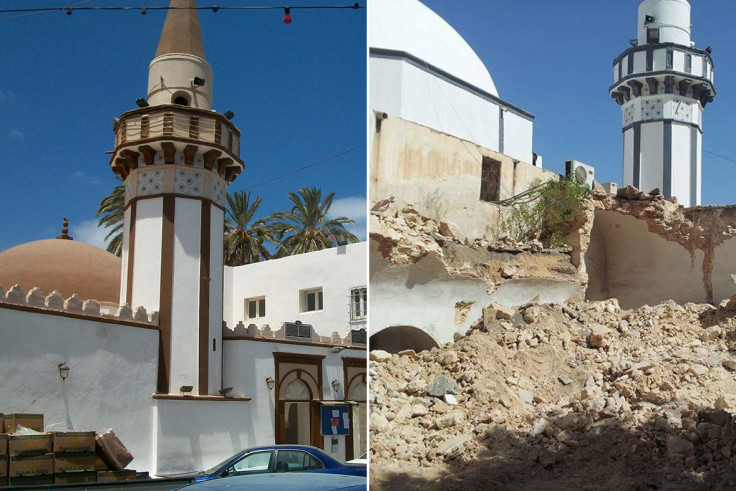 Islamist militiamen have been blamed for destroying an historic mosque in the Libyan capital of Tripoli, the latest in a series of iconoclastic attacks in the city since the country's 2011 revolution.
A bomb was detonated inside the mosque in the early hours of Wednesday morning, according to reports confirmed by a Tripoli resident. No-one was harmed in the attack. In 2014, the mosque in the Libyan capital's historic quarter was targeted by Salafist vandals who destroyed panels of tiled calligraphy which lined the walls.
Today's assault (16 March) coincided with the destruction of a temporary structure on the site of a Sufi mosque which was destroyed in 2014 near the port of Tripoli. In 2015, Tripoli's al-Quds Mosque, near the former palace of Muammar Gaddafi, Bab al-Aziziya, was destroyed in similar circumstances.
The Tripoli resident, who asked not to be identified, told IBTimes UK that while it could not be confirmed, it was likely the destruction at Mizran mosque had been carried out by the Islamist Tawheed Militia. "It was most likely Islamist militias and people accuse Islamist Tawheed militia," he explained.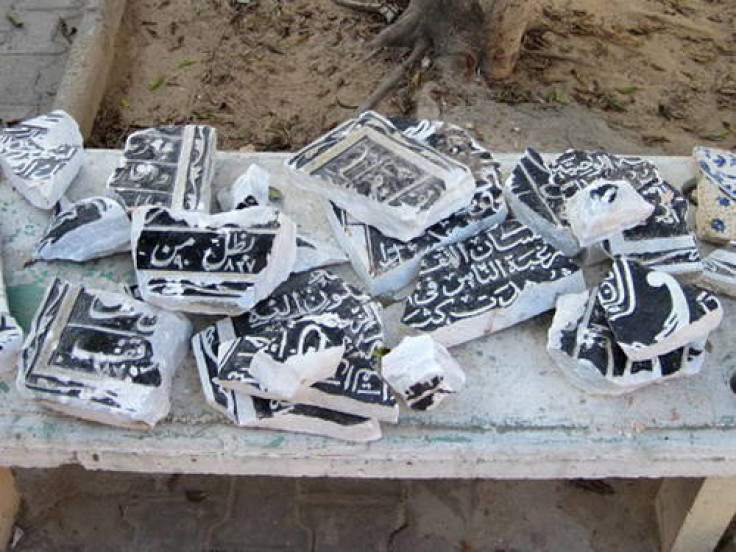 He said the hardline fighting group had formed a marriage of convenience with other local forces but this alliance only held while they battled a common enemy.
Concerns have increased for Libya's historic and cultural sites since the start of the country's revolutionary war in 2011 and the proliferation of Islamist militias in the North African country. The puritanical Salafist ideology espoused by many of the groups, including the Islamic State and al-Qaeda, views historic sites and Islamic art as blasphemous.
The rapid advance of Islamic State (Isis) into the western Libyan town of Sabratha, home to an almost perfectly preserved 3<sup>rd Century Roman Theatre, has led the UN to issue an emergency red list, a catalogue of Libyan treasures at risk of being destroyed or sold on the black market.
Along with Sabratha, Libya has five Unesco world heritage sites covering thousands of years of history. They include: Cyrene, a Greek colony founded in 631 BC; Leptis Magna, the Roman seat of power in North Africa; Tadrart Acacus, with prehistoric rock art sites dating from 12,000 BC to 100 AD; and Ghadames, one of the oldest pre-Saharan cities still in existence.
© Copyright IBTimes 2023. All rights reserved.