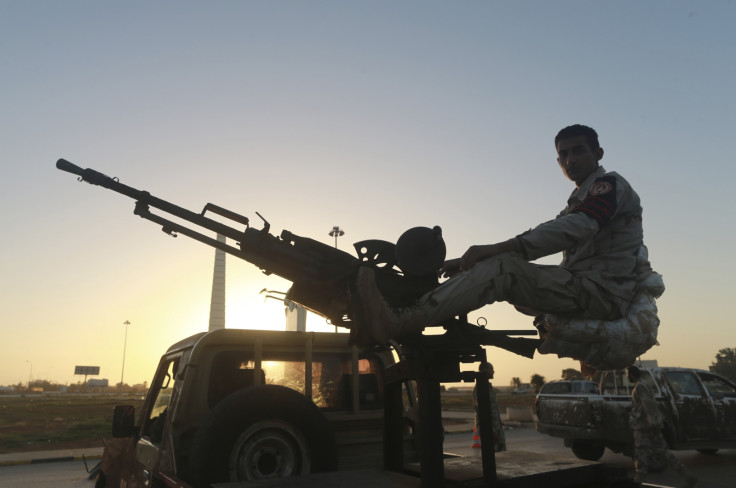 A series of air strikes have targeted rebel positions in the Libyan city of Misrata on Sunday 28 December, a spokesman for the country's government said.
The air raids were launched by forces loyal to the government and targeted positions held by the Libya Dawn militia, according to Colonel Ahmed Mesmari. The militants had previously attacked the country's Sidra oil export terminal early on Sunday.
The strikes targeted a flying school close to Misrata airport, the port itself and a steel plant, residents told AFP news agency.
Mesmari said the air strikes targeted the flying school after the militants launched an air raid on the oil port from the location, launching an attack with a Mig-23 aircraft.
The United Nations mission in the country, UNSMIL, condemned the air strikes and warned that "all-out war" could erupt if rival groups failed to de-escalate the situation.
"This cycle of violence... if continued, will led the country to chaos and all-out war," it said in a statement.
Militants from Libya Dawn have tried to seize the oil export terminals of Sidra and Ras Lanuf for more than two weeks
In an attack on 25 December, militants killed at least 22 government-aligned soldiers in a speedboat raid that also saw seven oil storage tanks set on fire. Three of the tanks were still ablaze on Sunday, while four were put out by firefighters.
The clashes around the major export terminals have significantly reduced Libya's oil production to 350,000 barrels per day, down from around 800,000.