Libya: UAE Launches Secret Air Strikes Against Tripoli Militias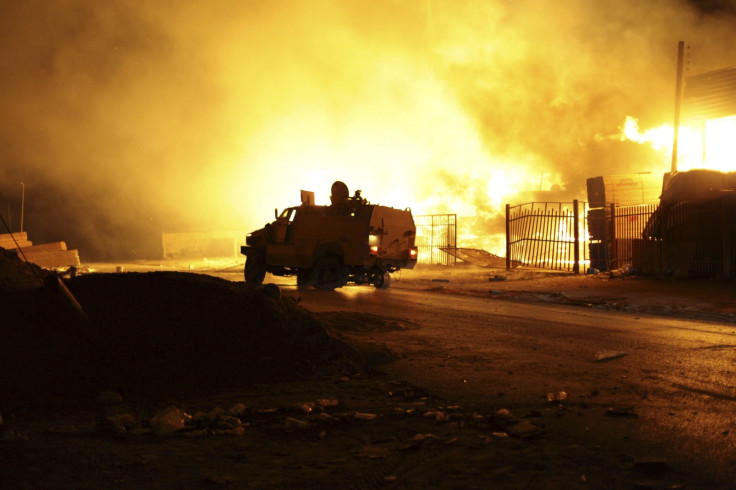 The United Arab Emirates has been secretly carrying out air strikes against Islamist militias in Libya using warplanes sent from Egyptian military bases, according to US officials.
The two attacks carried out last week on separate targets in the Libyan capital of Tripoli represent a dramatic escalation of other Arab states' involvement in the country beset with growing insecurity as fighting continues between warring militias.
"The UAE carried out those strikes," said a senior US official, confirming that "the report [of UAE strikes] is accurate".
The unnamed official also said the country was "caught off-guard" by the raids as they were not consulted by the Gulf State. The official added the US had not provided any assistance in the strikes.
The first round of strikes focused on targets such as a small weapons depot in Tripoli which killed six people. The second wave of strikes targeted rocket launchers, military vehicles and a warehouse in the city.
It is believed that the military action was sanctioned to prevent militas taking control of Tripoli's International Airport but Islamist groups seized the transport hub from a rival militia that had controlled it since the overthrow of Muammar Ghaddafi in 2011.
Fighting between the militias for the airport has left hundreds dead and aircraft worth hundreds of millions in ruins.
Earlier this week, the US, France, Germany, Italy and the UK issued a joint statement that condemned "outside interference" in the North African country. The statement added that such involvement "exacerbates current divisions and undermines Libya's democratic transition".
UAE officials are yet to comment on the strikes while Egyptian authorities have denied any participation in the attacks.
© Copyright IBTimes 2023. All rights reserved.