Twelve more bodies were recovered by rescue teams searching for survivors of a double shipwreck that feared to have killed up to 300 people off Libya. A local militia group said it held three human traffickers responsible for the tragedy.
The death toll of the incident, in which two migrant boats heading towards Europe capsized just miles after setting off from the northern African country, consequently rose to 117. Local authorities said 198 people were pulled alive from the Mediterranean Sea, while about 200 are unaccounted for.
Scores of bodies of drowned passengers, including washed ashore near the western coastal city of Zuwara. The scenes prompted protest from dozens outraged local residents who vented their anger at trafficker gangs uncaring of human lives marching in the city streets, The Guardian reported.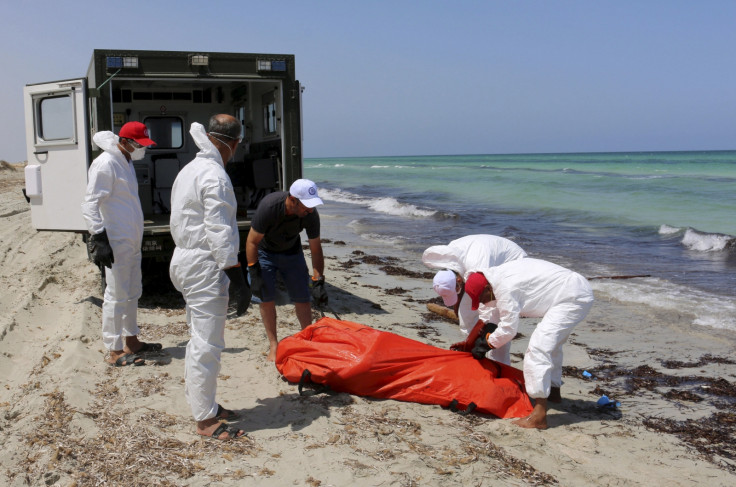 Their demand for actions was quickly answered by the Masked Brigade, a local militia operating in security gaps left by the crumbling Libyan state, which said it arrested three smugglers responsible for the sinking. A photo of the three holding pictures of drowned children was posted online by the group with a statement claiming they wanted to set an example to all criminals.
Arrests of human traffickers are a rarity in Libya as the money-making gangs tend to operate unchallenged amid the lawlessness caused by the prolonged civil war. The three men held have been named in the media as Alyasse Krshman, 21, Ayou Askeer, 32, and Nasem Azzbi, 21.