Days after former President Barack Obama made his comeback to the public stage, Michelle Obama was in Orlando on 27 April for her first post-White House speaking engagement. In the Q&A during the American Institute of Architects' annual conference, the former first lady described life after her husband's presidency.
"It's good to get out of the house," she said according to CNN. "(It's been) so far so good – it hasn't been that long since we left... it's good to not have the weight of the world upon your shoulders."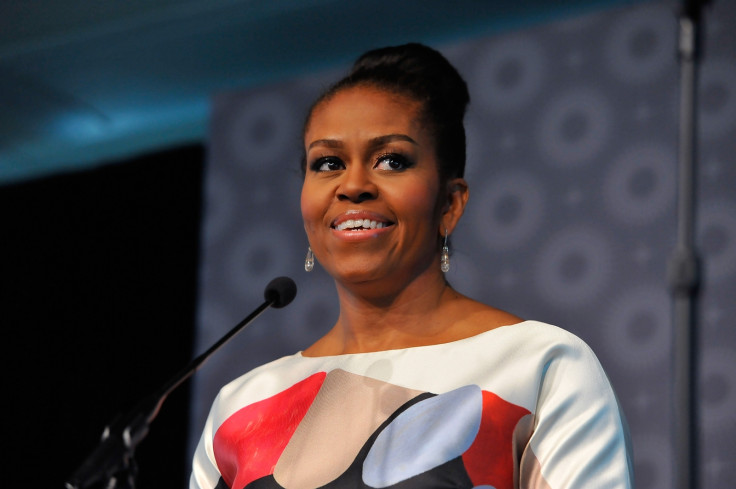 Obama spoke about the freedom that her family could now enjoy as private citizens. "Friends are surprised I answer the door now," she said, adding that her daughters Sasha and Malia were also enjoying the simple freedom of being able to open the windows.
"You can imagine our two dogs, Bo and Sunny, who had never heard a doorbell in their life," she mentioned.
However, the audience was disappointed to hear that Obama would not to run for political office. "It's all well and good until you start running, and then the knives come out," she said. "Politics is tough, and it's hard on a family... I wouldn't ask my children to do this again because, when you run for higher office, it's not just you, it's your whole family.
"There's just so much more we can do outside of the office, because we won't have the burden of political baggage."
She stressed that while politics was not on the books, she and her husband would continue to work for social causes. "Barack and I have been in public service our whole lives," she said according to the Orlando Sentinel. "Public service will always be in our blood."
The founder of the Let Girls Learn initiative, which was started during her time at the White House, said she wanted to continue working to help young girls get an education around the world and stand up for better healthcare for them.
"The plight of women and girls is real," she said. "The struggles are real."
The Obamas have stayed clear of making any comments about President Donald Trump's administration and are keeping busy with their public engagements along with working on their memoirs. The couple reportedly signed an impressive $60m (£46m) deal with Penguin Random House – the biggest deal yet for a US presidential memoir.