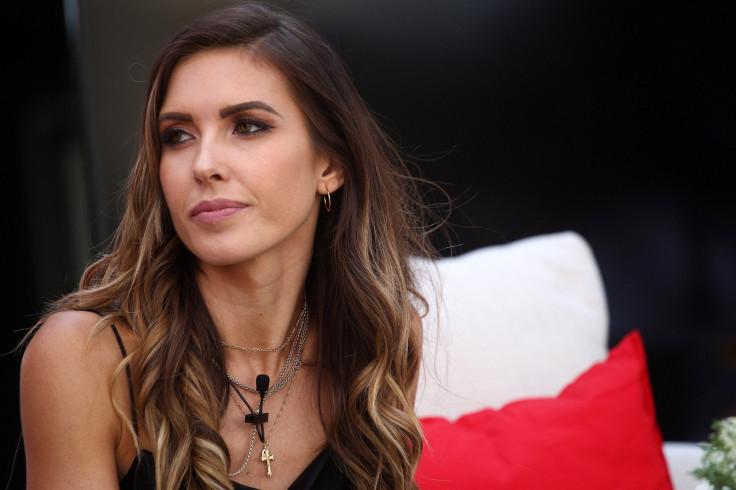 Audrina Patridge took to Instagram on Sunday (24 September) to post a sweet video of her daughter, who she shares with her former husband Corey Bohan. The couple split just days ago.
The former Hills star gushed about her daughter, Kirra, saying that the little girl is the "ight of my life". She also thanked her fans for their supportive messages after filing for divorce from her former partner.
The short clip shows the little girl smiling and playing with her reflection in a large mirror.
"Light of my life. This little beauty lights up the room wherever she is," Patridge wrote alongside the short video she shared with her fans on the photo-and-video sharing application.
"I appreciate all your thoughts & messages, this is a difficult time but we are doing ok xoxo (Kirra loves this little dress my grandma made it for my aunt 50+ years ago and it's still in perfect condition & cute as ever)."
Patridge has sent her fans into a meltdown with the clip of her child, with many telling her how her little girl is the sunshine in her life.
"Continue to send you lots of love and strength. She will always find a way to cheer you up no matter what, she is your sunshine in your darkest days," a fan said.
The fan continued, "She looks adorable in that dress it's beautiful. Stay away from him, you don't need negativity in your life. Love you lots and lots, stay strong."
Another added, "Just focus on you and your beautiful baby girl!"
"Love you Audrina, you are truly an incredible business woman and mother, your strength is inspiring," a third said.
Another said, "Lots of thoughts and prayers for you and your sweet girl! Stay strong!"