Lily Allen posts photo of abusive messages sent by 'Isis terrorist'
Hacker claims to be a member of Isis before threatening to rape and murder the singer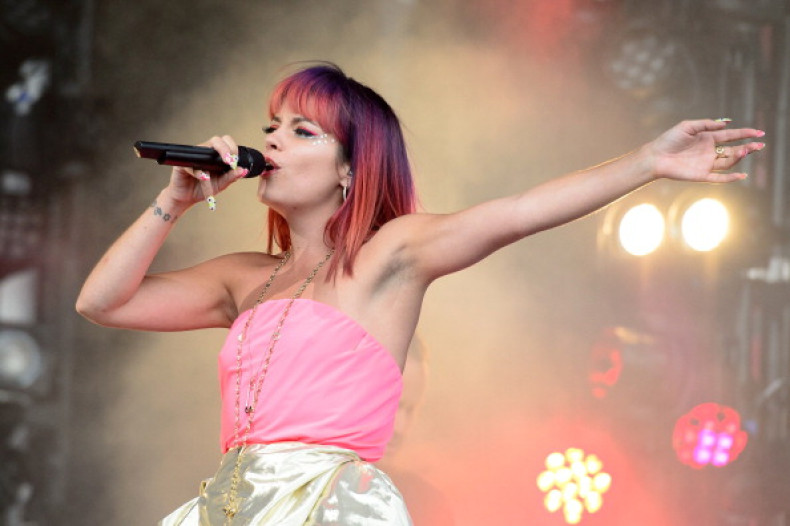 Singer Lily Allen has posted a screenshot of an abusive message she received from a hacker claiming to be a member of Islamic State (Isis).
The star shared a screenshot of the iMessage on Instagram and Twitter, with the caption, "Cool iMessage from some kid that got my number from hacking Taylor Swifts Twitter." The tweet contains a link to a Instagram picture of the threatening message.
In the message to Allen, the hacker says he still controls Swift's account and offers to "talk things out" before threatening to rape and murder her using violent language.
Pop star Taylor Swift's social media accounts were hacked last month, and threats were made to release nude images of her.
Swift took to her Tumblr page to mock the hackers, writing: "Psssh you'd love that wouldn't you! Have fun Photoshopping cause you got NOTHING."
She added: "My Twitter got hacked but don't worry."
"Twitter is deleting the hacker tweets and locking my account until they can figure out how this happened and get me new passwords."
In a reference to her hit song "Shake It Off", she hashtagged the post "#HACKERS GONNA HACK HACK HACK HACK HACK."
Twitter has been in the headlines recently after a group of MPs called for a social media ban against users who make "a considered and determined" effort to "harm and perpetrate hate crimes against others".
Twitter chief executive Dick Costolo recently admitted in an internal memo that the social media site "sucks" at tackling trolls.
"We suck at dealing with abuse and trolls on the platform and we've sucked at it for years," he wrote. "It's no secret and the rest of the world talks about it every day."
Writer Lindy West has written extensively about being targeted by abuse on a daily basis, and feminist campaigners and high-profile women have been the frequent targets of abuse and vicious threats.
"We're going to start kicking these people off right and left and making sure that when they issue their ridiculous attacks, nobody hears them," added Costolo in the memo. "Everybody on the leadership team knows this is vital."