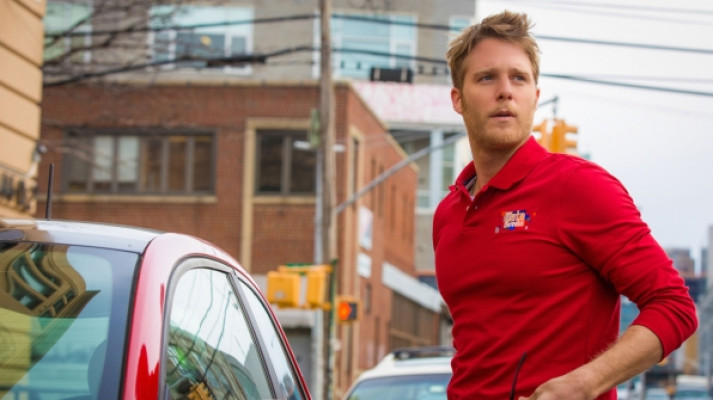 Limitless season 1's upcoming episode will feature a Bollywood dance number as FBI consultant Brian Finch goes undercover to help Lucy Church. Episode 15 is titled Undercover, which airs on 16 February at 10pm EST on CBS Network.
According to the official synopsis, "After a list with the real identities of undercover bureau operatives leaks, Brian develops a personal connection with FBI Agent Lucy Church (Christina Vidal), a tenacious rule-breaker, when he helps her finish a field case before she's exposed. Also, Sands (Colin Salmon) makes a surprising move to end Rebecca's investigation into Senator Morra."
A promo released for the episode gives fans a first look at the Bollywood dance number, featuring Brian in an Indian sherwani and turban. Brian also hooks up with Lucy in the video.
Jake McDorman, who plays Brian, spoke about performing a Bollywood dance in an interview with Entertainment Weekly. He said, "I've kind of grown to expect the unexpected by now because every episode is so drastically different, and we don't adhere really to any formula."
"We kind of just bend the rules, and [showrunner Craig Sweeny] has found a really unique sweet spot with our show, where it's just the right amount of self-aware, where it can kind of make fun of and make light of the tropes of a standard procedural. So within that, we get things like a giant dinosaur or Bollywood dancing," he said.
The show recruited John Carrafa, who has worked on dance numbers in shows like Empire, Transparent, The Knick, and Nashville. Carrafa said, "It's really about the joy and expression of it. Which is so crazy in a procedural cop show, to have this sudden burst of unfettered joy."
However, McDorman warned fans that this episode is the last one before things get serious. He said, "I think the Bollywood was one of our last big stunts before things get a little more serious."
"As the season goes on, this, I think, is going to be one of the last episodes where we get to have fun because a lot of the mythology and the Eddie Morra storyline and Rebecca finding out about NZT, all that's kind of coming to a boiling point to launch us into the end of the season," McDorman said.