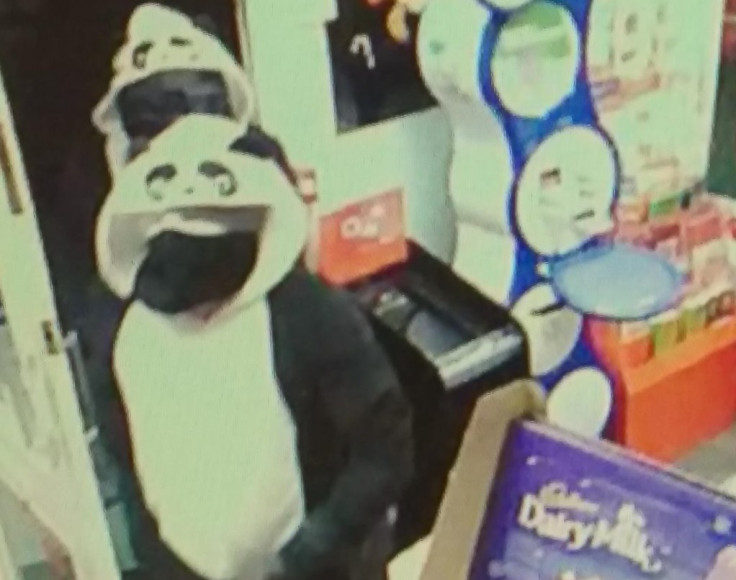 Two men have been arrested in connection with a suspected robbery in Lincolnshire in which the suspects were dressed in Panda onesies. The incident happened at a McColl's grocery shop in Louth town centre at around 7.30pm on 29 November.
CCTV footage showed two men could be seen entering the mini-supermarket and threatening the staff member with what appeared to be a gun.
Police said the member of staff was "unhurt but shaken" by the incident. Two local males, aged 17 and 21, have now been arrested on suspicion of robbery, burglary and theft from a shop. They have been released on police bail until 23 December to allow the investigation to continue.