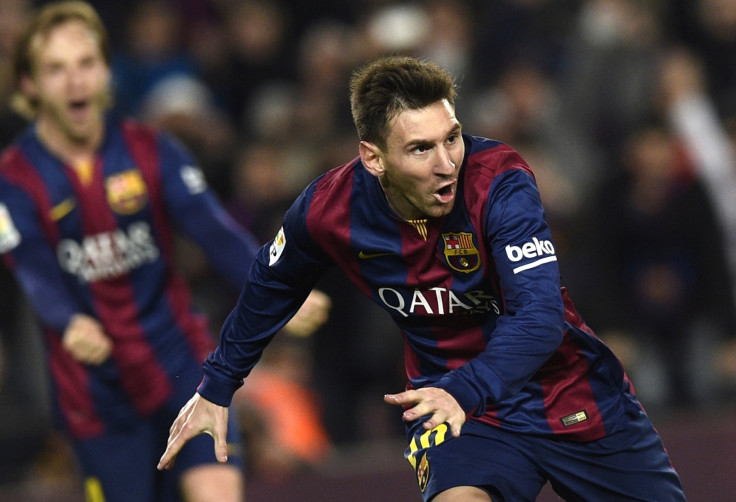 Barcelona striker Lionel Messi accused by activists of showing 'enthusiastic support' for central African country that failed to halt ritual murder of children.
Ali Bongo was elected president of Gabon in 2009, bringing about rioting and opposition with allegations of fraud. Bongo succeeded his father Omar, who stayed in power for 42 years until his death.
Thor Halvorssen, president of the US-based Human Rights Foundation told The Guardian: "In providing PR services to Gabon's Bongo family, Lionel Messi has seriously undermined the credibility of his own charitable foundation."
The Argentinian football star serves as a Unicef ambassador to promote youth education. Halvorssen claimed that, by taking part in the trip, the footballer had "endorsed a kleptocratic regime that refuses to investigate the ritual murder of children in Gabon".
According to sources affiliated with Anonymous on Twitter, Gabonese politicians are ritually murdering children to extract "luck" for political campaigns.
A report from the US Department of State states: "Ritual killings of children, in which limbs and/or genitals were amputated, occurred. No prosecutions of such cases were conducted during the year."
Gabon and Messi have denied reports that the footballer was paid €3.5m (£2.5m) by the Bongo family for the visit, which was broadcast on state television and used, according to the HRF, as "internal propaganda".
Ali Bongo explained the appearance of Messi in Gabon by stating: "When I was in Barcelona a few years ago, I met Messi who had told me that he would come to visit me in Libreville. It's a promise he made me. He is a man of honour who just kept his word."
Marc Ona, a Gabonese environmental activist said: "The cost of Messi's visit to Gabon – which is just one of many trips organised by the Bongos to whitewash their global image – would pay for the construction of more than 400 classrooms in my country, where most students are forced to sit on the floor."