Luxury is a difficult attribute to pinpoint sometimes. Some things garner the quality from simple rarity, whereas others are so extortionately expensive that they practically buy the label. A third endowment of luxury is the narrative: we love things with a story behind them.
In the Cognac region of France, Rémy Martin has some stories about the spirit it's been making for almost 300 years. Under strict naming regulations, cognac can only come from this part of France – and watching over hill after hill of vines, you can see it's not unimportant to the region itself.
The 'terroir' (the geographic and climatic conditions) of Cognac, we're told, is very special. The chalky soil shows signs of where the Atlantic Ocean used to reach it; you can still find shells along the ground. Cognac has a special microclimate, too: not too cold in the winter or too hot in the summer. The story's base starts to take form that this is a special place with special weather. The flower season comes towards the end of June, then the berries in July and August. The vines are machine-harvested these days, which means a quicker pressing.
Once distilling starts, it's 24 hours around the clock; only on Christmas day do the stills go cold. The distilling legally has to stop by 31 March each year, as after this the climate is not quite right to distil, the authorities say.
Two rows of 2,500-litre pot stills line a warehouse in Touzac. The grapes are distilled a few times until you're left with the clear, pear-scented eau de vie. This, we're told, has great ageing potential – so they age it. The fledgling spirit has to be aged for at least two years in oak barrels: Rémy Martin generally uses wood from the forests of Limousin, but Tronçais oak is also allowed under the cognac regulations.
LOUIS XIII
After this point, the stories of the different bottles diverge. On the top end, with the longest history, is LOUIS XIII – and 70cl bottles go for around £2,000. The presitigious element doesn't keep it out of popular culture: Rihanna, Lil Wayne and Kid Rock have all mentioned the drink in songs. One remix of Rihanna's B***h Better Have My Money' was simply entitled LOUIS XIII.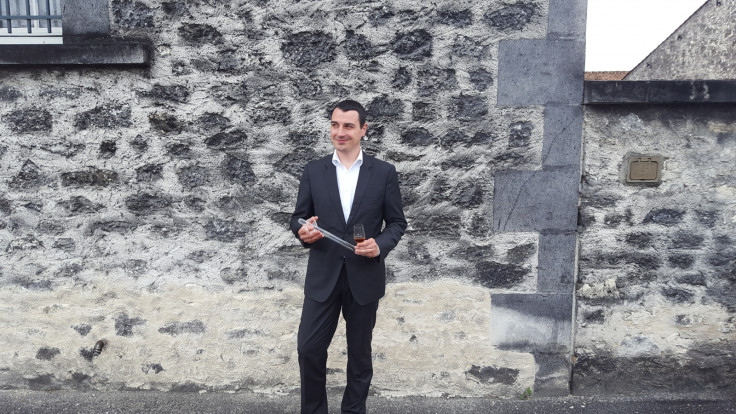 The luxury of LOUIS XIII starts off with its age. The cognac is a mix of 1,200 different eau de vies, each at least 40 years old, some edging on a century – amd they're all aged in ancient barrels known as tierçon, each hundreds of years old themselves. In dark cellars heavy with mustiness, the barrels are stored away and their contents aged. Each year they test one barrel from each selection, partly to see how the spirit is doing and partly because they have to declare the amount of spirit that evaporates.
These cellars are covered in a black fungus. It drips down the walls and rolls under your feet as you walk among the older barrels. They opened a new cellar a few years ago and the fungus appeared within six months: "We had professionals tell us it was totally normal," says cellar-master Baptiste Loiseau. "It won't affect the eau de vie, it's just the life of the cellar."
It's not the only life in the cellar. Webs swing between barrels and practically block off windows in the older buildings. This, again, is just part of a natural cycle – the spiders are kept as cognac guardians, keeping away worse critters that might damage the barrels.
Between April to June, roughly, Loiseau will start making the selection of which eau de vie will make its way to LOUIS XIII. The choice is all down to his own taste, a palate that has taken years to develop. He'll also decided when the eau de vies are aged enough to be added together to make the final marriage - during which they are left together for a further four years until finally ready.
L'Odyssée D'Un Roi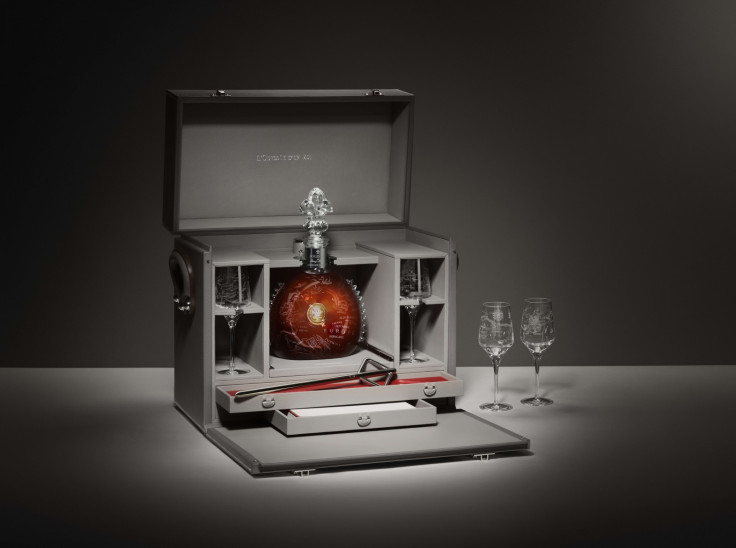 As if that wasn't enough, LOUIS XIII has now partnered with Hermés, Saint-Louis and Puiforcat to make L'Odyssée Du Roi. Three of a kind cases containing three bottles of specially mixed cognac. Some of the oldest eau de vie, kept from ageing further in glass demijohns, have gone in to this one, Loiseau excitedly tells us, there won't be another cognac like it. These eau de vies have seen generation after generation of cellar masters, another facet to the story.
The case contains the cognac, in an etched glass bottle, with four similarly etched glasses, maps adorning them. Each of the three bottles has a different map etched on it – Europe for the case being sold in London, The Americas for the version sold in New York and Asia for the one available in Hong Kong.
So there's rarity and there's the story – and next comes the price. After being exhibited around the world, the cases will go to auction in the three cities mentioned above – all with a starting price of around £70,000 ($100,000). The hundreds of thousands of pounds set to be made from this sale of three bottles of cognac are set to go to The Film Foundation, a not-for-profit company founded by Martin Scorsese that helps restore and preserve classic films.
More than four years of waiting and working has gone into the three cases. When they find their new home, Loiseau says, "I hope these people will enjoy it." Whatever story, whatever rarity, whatever price or luxury – this is a very good cognac, and it would be shame if it wasn't enjoyed.