In this week's A-List Insider: The Kimoji keyboard is born, Steve Harvey announces the wrong Miss Universe winner and Lenny Kravitz's free dentist is shut down in a police raid.
Introducing the 'Kimoji'
Ever wished you had an icon of Kim Kardashian's famous derriere to end your text message with a flourish? Well now you can. The reality star has taken on Apple's emoji keyboard with her very own line of emojis called Kimoji.
The 35-year-old announced her new business venture and offered this teaser after reaching 55 million followers on Instagram.
The new app features Kardashian-themed icons such as a crying face-Kim, a hand giving the middle finger and – my personal favourite – a snap of her taking a selfie of her behind. Texting will never be the same again.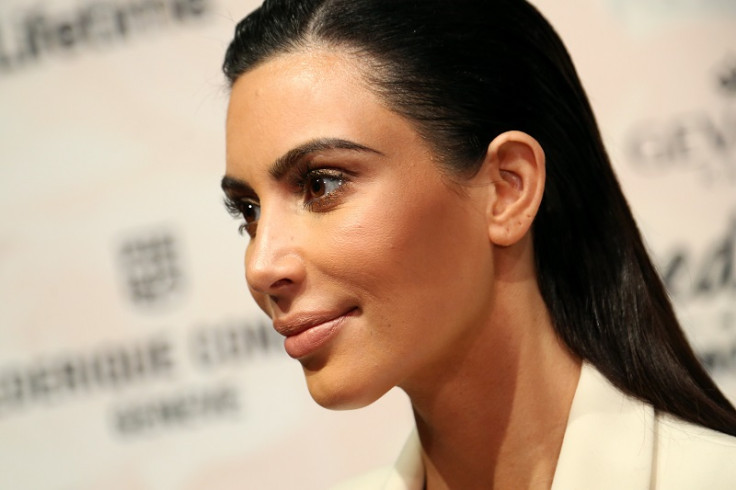 Miss Universe winner wrongly announced
Meanwhile, Steve Harvey is the new king of awkward moments after announcing the wrong beauty pageant winner at Miss Universe 2015.
The crowd watched in horror as the crown had to be removed from the head of Miss Colombia Ariadna Guttierez and placed on Miss Philippines Pia Alonzo Wurtzbach. The cringe-worthy moment was captured on live TV and happened after Miss Colombia celebrated her victory for more than two minutes.
The chat show host later took to Twitter to address the fiasco. In a series of tweets he apologised to both contestants for the gaffe, saying that it was a "huge mistake" and that he felt "terrible".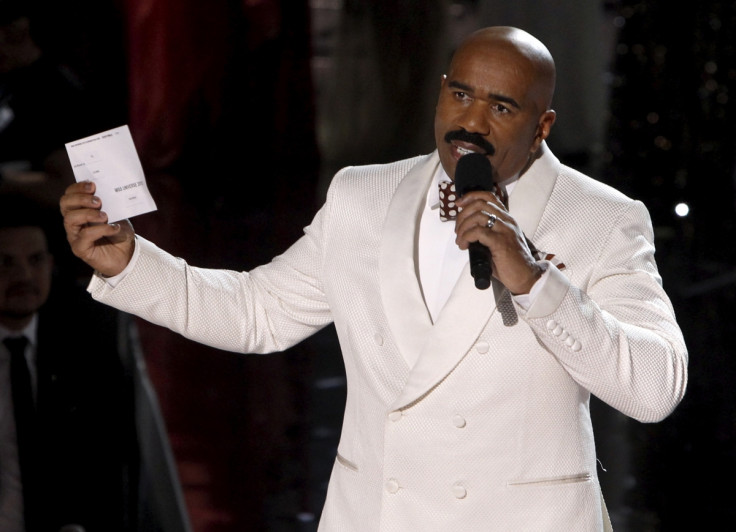 Police raid Lenny Kravitz's dental practice
And finally, rock star turned actor Lenny Kravitz learned the hard way about government regulation when police raided a free dental clinic he sponsored in the Bahamas. According to local reports, the surgery based in Gregory Town was shut down following an immigration swoop on the Caribbean island.
The practice aimed to provide local residents with free oral health care for four days. Page Six reports that Kravitz allegedly flew over several American dentists but unfortunately failed to get all the permits required.