Elite US troops deployed to deter Russian aggression toward Lithuania as Baltic tensions rise
Soldiers deployed to train local forces and deter Russian aggression.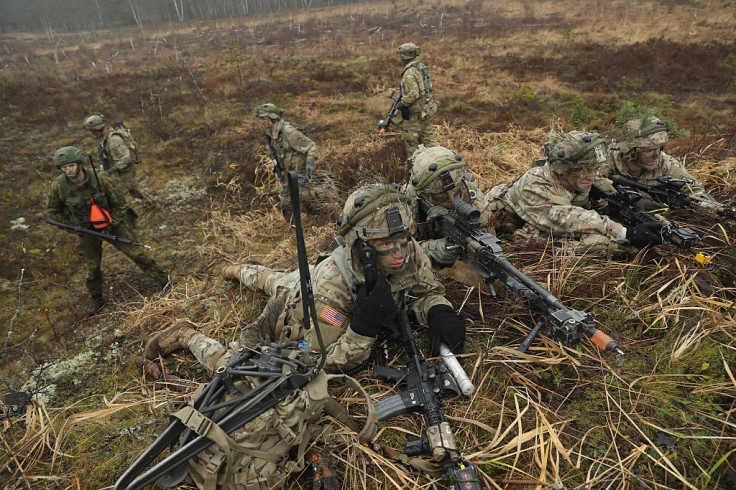 The Lithuanian government has confirmed the presence of US special forces in the country, which it said had been deployed to train local forces and act as a deterrent against Russian aggression.
"The United States was the first to offer additional safety assurance measures to the Baltic countries following the deterioration of the security situation in the region after the annexation of the Crimea," Defence Ministry spokeswoman Asta Galdikaite told local media on Tuesday (4 January), following a report in the New York Times.
"US Special Operations Forces presence in Lithuania is one of the deterrents" against Russia, and is another sign of the "long-term close cooperation with the US forces", Galdikaite said.
She added that the US forces were training Lithuanian special forces, and would remain there as long as the security situation made it necessary.
In recent months, tensions between Baltic state and its Russian neighbour have increased, with Moscow deploying nuclear-capable Iskander missiles to its Kaliningrad enclave.
Nato responded by bolstering its presence in the region, and in spring will send battalions of 800 to 1,200 troops to each of the three Baltic States and Poland.
US President-elect Donald Trump's rapprochement with Russia and suggestion that the US may choose not to defend Nato allies unless they increase their contribution the organisation's budget have sparked concern in the Baltic.
In recent months, booklets have been distributed in Lithuania advising citizens how to spot Russian weapons and hardware and how to wage guerrilla warfare campaigns.
In December, US Republican Senators John McCain and Lindsey Graham and Democrat Amy Klobuchar visited the region to allay fears that the US commitment to the alliance was waning.
© Copyright IBTimes 2023. All rights reserved.