First, there was the City. Then, Canary Wharf. Now a third business district is planned for the UK's capital, this time at the Royal Docks, east London.
Once its waterfronts landed goods from across the world but when the sun set on the British Empire's great trading history, the quays and the cranes were abandoned. But now the wasteland is set to be reborn, looking across the oceans once again and seeking investment from the Far East.
Chinese company ABP (Asian Business Port) won the contract to redevelop the area in 2013. Work will begin later in 2015, developing the 4.7 million sq ft site over the next decade. The plan is to give Asian companies a foothold in London in order to reach new markets across Europe.
"We've all seen what's happened in Asia with how the economies have grown tremendously over the past 30 years. Now many of the companies behind that are now at the stage where they need to reach new markets, they need to be able to export and sell their goods and services outside of Asia. And this is the ideal place for them to come and do that," Neil Robinson, global marketing & communications director for ABP London, says.
"We're creating something unique. We're creating a business district for companies coming from Asia to set up in Europe, or for European companies that want to trade with them. So this will be a centre for Asian business looking for new markets," he adds.
ABP claims its £1bn (€1.38bn, $1.47bn) investment to create the Asian Business District at Royal Albert Dock will result in up to 20,000 jobs and generate £6bn to Britain's economy.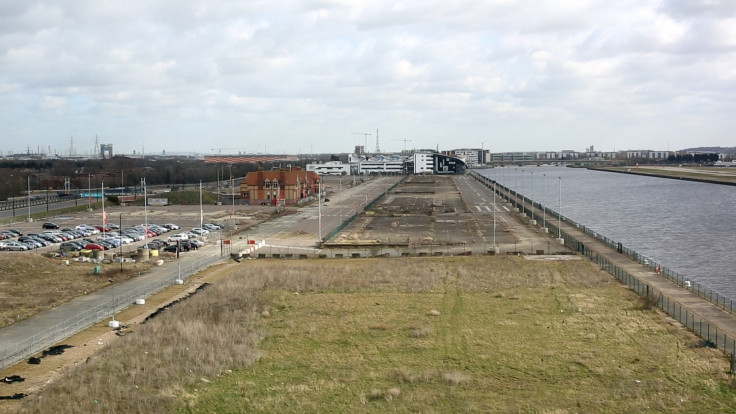 New homes
Thousands of new homes are also being built as part of the area's regeneration. One such project is Royal Wharf, a joint development by Ballymore and Singapore-based Oxley holdings.
"How the London story came about was that I understood Boris Johnson was drumming up investment in to London. He went to Beijing and subsequently went to Hong Kong. He was talking about docklands regeneration," Chiat Kwong Ching, CEO of Oxley Holdings, says.
"This project is basically about planning permission for 3,400 apartments. It's a mixed development constituting apartments, commercial offices and townhouses. And when I looked at the scheme I was delighted because this is what we are doing in Singapore as well, but on a larger scale. This is one of our most major projects in the region."
Newham regeneration
The regeneration takes place in the London Borough of Newham, one of the most deprived areas of Britain. Developers insist the area's regeneration will be beneficial to locals as well as foreign investors.
"As long as the project is successful, Oxley as a company feel we we have to be morally obligated to the society here. We would also be prepared to give more affordable houses to Newham council," Ching says.
Mike Luddy, managing director of RoDMA (Royal Docks Management Authority), says: "We just work very closely with each of the developers, the local authority, the London Borough of Newham, who sit on my board, to make sure that whatever we do in the docks doesn't just meet the needs of people across London, but local people."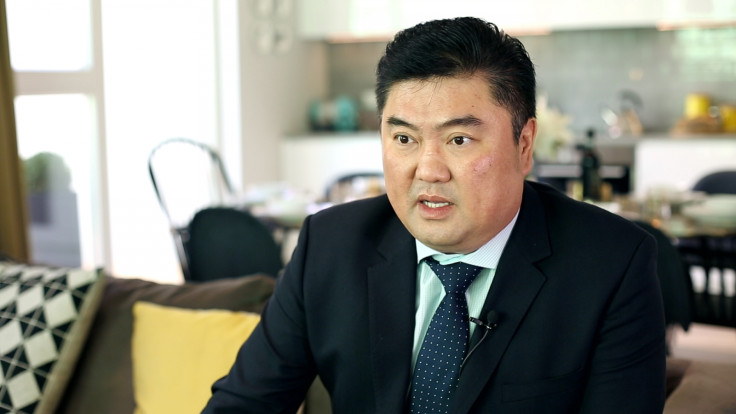 Transport hub
Along with the creation of a new business district, homes and jobs, comes improved transport links to the area. Crossrail, the new east to west railway line that will tunnel under central London, will open here in 2018. And London City Airport, which lies in the heart of the Royal Docks area, has recently been given the go-ahead for a £200m expansion that will allow for flights as far as the US east coast and the Middle East.
"[There are] very few places in London where you've got high-speed trains, aircraft and connections to the road network so well connected as here in east London at the Royal Docks," Luddy says.
"Our role now is to finish the job off. So we've got two or three large development spaces that we are looking to transform with various partners so that we can complete the job of replacing the docks from an industrial docks to a really vibrant space in London."
The transformation of the Royal Docks into a hub for Asian investment will ensure London continues to build its global status in the 21st century. The challenge now is to make sure these various developments can harmoniously form a new community in the docklands area, one that serves Londoners as well as the rest of the world.