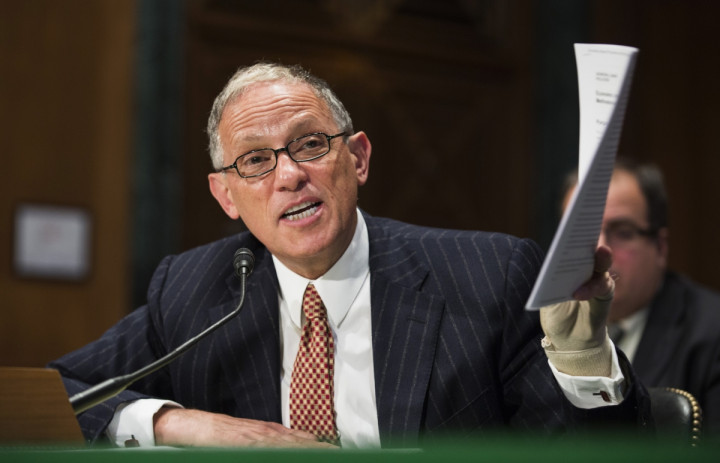 I'm willing to wager that a very low percentage of UK voters have ever heard of UK Export Finance (UKEF). Fewer still could give an accurate description of what it does.
The export credit agency is the government arm that offers loans, guarantees and credit insurance to UK exporters and to foreign buyers in order to support UK goods and services abroad.
There are 59 others around the world, most of which do pretty much the same thing, but many of which adhere to different rules (those which are OECD members have the strictest regulations governing their lending practices).
Few are known outside of trade circles, but the organisations may be about to become a lot more famous thanks to the tsunami of media attention now heading for the US edition, the Export-Import Bank of the United States, otherwise known as US Exim, or the Ex-Im Bank.
In true American style, US Exim carries a higher-profile than its low-key contemporaries. I've reported from its annual conference for the past few years, and it's always been an affair high on sloganeering, stars and stripes and American bravado.
It has attracted high-profile speakers including President Barack Obama, Vice-President Joe Biden and Secretary of State John Kerry, in an effort to paint itself as the "all-American institution".
Now, though, it finds itself at the eye of an ideological storm, a similar tug of war to the one that brought the US government to a standstill in September 2013 and which drove it over the fiscal cliff earlier that year.
One agency official told me that US Exim is "a political football", a relatively unknown part of the government's fabric that embodies the conflicting dogma in Congress that always seems to be on the verge of bubbling over.
Over the next few months, it may just reach boiling point.
What's the Problem?
Every couple of years, the agency's charter comes up for renewal and the next time it's due to expire is in September. It was last renewed in 2012, when politicians braved a cacophony of congressional bickering to get it over the line, boosting its lending and guaranteeing authority from $100bn (£58.9bn, €73.3bn) to $140bn.
This year, it could prove to be tougher still. Kevin McCarthy is the newly-elected Republican leader in the House of Representatives and one of his first statements upon taking the job was to announce that he would allow the US Exim charter to expire in September, because it was doing a job that could be handled within the private sector.
He told Fox News: "Ex-Im Bank is one that government does not have to be involved in. The private sector can do it."
Yesterday, the House Speaker John Boehner, who was vital to the agency's reauthorisation two years ago, refused to confirm whether he would support its renewal in September.
In recent years, the landscape has changed. Bipartisan support for US Exim was common through the financial crisis, when it was relied upon to fill the gap in the market left by private sector lenders, who became more risk averse and reduced their lending for exports.
The argument of the most conservative members of the Republican Party – which McCarthy is attempting to appease – is that now the financial crisis is behind us, private banks are able to handle this duty without the support of the public sector.
The figures don't exactly endorse this view. In the first quarter of 2013, Wells Fargo and Bank of America increased their commercial lending by 1.1% and 0.1% while JP Morgan Chase reduced its commercial and corporate lending by 0.4%, according to Reuters.
But another complaint frequently angled at US Exim is that it provides "corporate welfare". Critics leap on the fact that 76% of its support in 2013 went to its top 10 beneficiaries, which include Boeing ($8.3bn), General Electric ($2.6bn), Bechtel ($1.8bn), Applied Materials ($1.5bn) and Caterpillar ($1.3bn).
Its charter also states that it must make available "not less than 20% of its lending authority to small businesses", a target it has met in recent years, but fallen short of in others.
Traditionally, the Democrat Party has been a vehement supporter of US Exim, citing the fact that is supported around $233bn of American exports in the seven years to 2014. It seems now that players on both parties are bracing themselves for a dust-up.
Some Republicans are looking to this particular debate as an opportunity to steer the party's direction further right, while Democrats see it as another chance to skewer the opposition party's leadership, painting it as dysfunctional in the eyes of the electorate.
The likelihood of the standoff escalating to a fully-blown government shutdown is relatively slim (the Washington Post has an excellent scenario analysis on the topic).
But the fact that representatives on both sides of the political coin are relishing the scrap shows how polarised US politics has become, and how little progress has been made since the squabbling of 2013, which embarrassed the US political class in the eyes of the rest of the world.