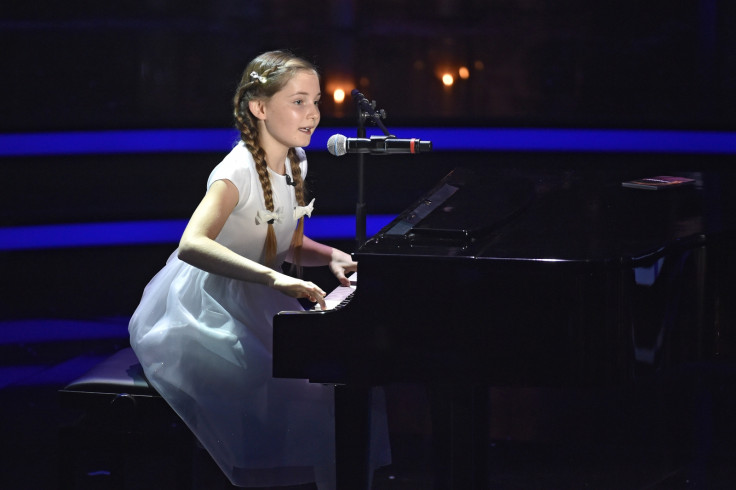 An 11-year-old girl from Dorking has been dubbed "Little Miss Mozart" after the premier of her first full-length opera received a standing ovation from a crowd in Vienna.
Alma Deutscher, a composer, pianist and violinist, has received international attention since performing her production of Cinderella on Thursday night (29 December), which she wrote aged just seven.
The two-and-a-half hour show, at the Casino Baumgarten theatre, received a warm response from critics and saw the sell-out crowd of 300 stand and applause for 10 minutes.
As well as composing the German-language opera, Alma played musical interludes on the piano and violin.
It was heralded as a remarkable feat for a girl of such a young age.
"Of course I'm extremely proud," Alma told the Today programme on Radio 4. "If anyone had told me a few years ago that my opera would be put on in Vienna, I would have thought it was a joke.
"I hope that after this performance, it will be performed all around the world, that everyone will want to put it on and everyone will want to know it."
Alma began studying the piano when she was aged just two, and received a miniature violin on her third birthday.
She began composing at four, when she wrote an opera about a pirate called Don Alonzo.
Her parents are both of academic and musical backgrounds, with her father, Guy Deutscher, an Israeli linguist and amateur flautist, and her mother, Janie, a former organ scholar at Oxford who taught medieval English Literature.
Alma, who is homeschooled, says her favourite pastimes are not TV shows or videogames so typically adored among children of her age, but "[reading] biographies about scientists and composers".
She revealed her inspiration for composing did come from something more typical among young girls.
"Quite a few of my melodies and themes for this opera came while I was skipping," she said. "I take my skipping rope to the rehearsals and skip with it in the breaks."
Her production of Cinderella sees the wicked stepmother play as a director of an opera house, with the ugly stepsisters "pompous prima donnas" with no talent.
Cinderella is a young composer whose talent at creating beautiful melodies goes unnoticed.
Instead of a shoe, the prince is enthralled by one of her melodies, but cannot remember how it continues, so must search for Cinderella to complete the song.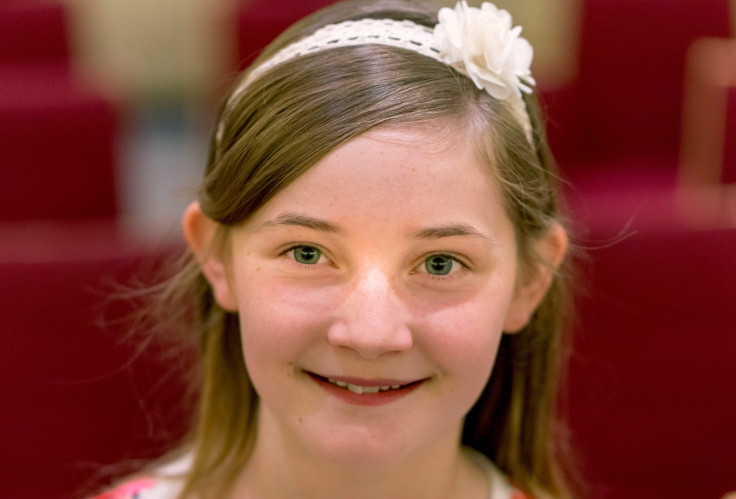 In his review, Matthias Röder of DPA, the German press agency, wrote: "Magic is in the air. And this isn't a fairy tale alone. The 300 spectators were thrilled. For her Cinderella she found catchy and coherent musical motifs, cheerful, sometimes dramatic, partly elegiac."
He added that the 11-year-old "gained enthusiastic applause from her audience".
Alma's PR manager Judy Grahame said a standing ovation "lasted about 10 minutes. The audience reaction was very warm and spontaneous."
When asked about her future plans, Alma said: "After Cinderella, I want to write my piano concerto, because I've written the third movement but I've got to finish the second movement.
"I'm also writing a book now and I want to publish it, and make it into a film, and then I want to write music for the film."
She also appears determined to shrug off her nickname, "Little Miss Mozart", along with any comparison to Mozart who also heralded as a child music prodigy.
"I love Mozart very much, he's probably my favourite composer," she told ABC News in Australia, "but I don't really like it when people call me 'Little Miss Mozart' because I don't like being called 'little', I'm very big, and secondly, if I just wrote everything Mozart wrote again it would be boring."
Her production of Cinderella is due to be performed again on 4 and 5 January.