Alan Hansen has called on Brendan Rodgers to change his style of play as Liverpool slumped to yet another loss in the Premier League yesterday, despite looking promising against rivals Manchester United.
The Reds often looked the better team on Sunday as tributes flowed for the Hillsborough victims before the match, and while there were some referee decisions that penalised the side, they also failed to make the most of their chances and were ultimately punished by United.
And Hansen, while admitting that Liverpool had their issues with the referees on the day, wrote in the Telegraph that "Liverpool's problems run deeper" than the officials.
Former Liverpool captain Hansen continued: "While United have an inherent capacity to play poorly and win, Liverpool aren't even getting the points for their more encouraging displays.
"They deserved more than one point from six against the Manchester clubs, but it seems every mistake they make is being punished, although it is no coincidence to me that 10 minutes from time in both games they've lost the ball by trying to play too much at the back and getting it wrong.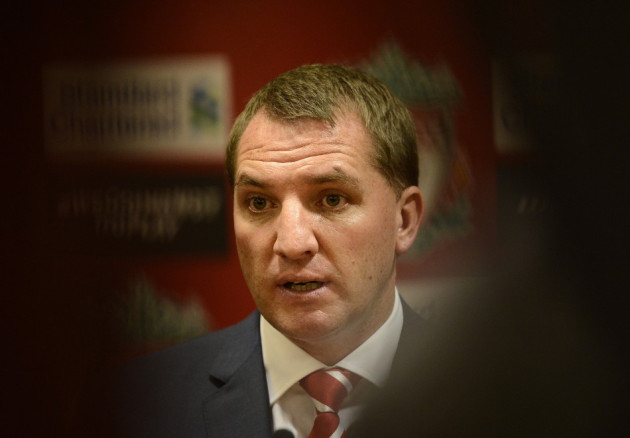 "At this level, if you want to play that way, unless you have 100 per cent accuracy every time you are going to be punished.
"Brendan Rodgers may have to start compromising and play a less risky percentage game."
Liverpool finished eighth at the end of last season, with the side's owners particularly disappointed that the club had not been able to mount a challenge for the top four.
And though the side had been hoping to be closer to making it back into Champions League contention in this campaign, Hansen admits he fears for how this season will pan out after United showed their dominance on the scoreboard.
He explained: "While United have already shown the character to prove they can last the course for their annual title challenge, I fear it's going to be a long road back for Liverpool until they can even think about getting to the same level as the top four, never mind consider winning the league again."