Liverpool owner John W Henry was forced to release an open letter to the fans yesterday in order to explain the lack of transfer activity on deadline day.
The American came under fire from unhappy Liverpool fans who demanded to know why Andy Carroll was allowed to join West Ham on a season-long loan, and no replacement was brought to the club.
This sense of aggrievement was further heightened after a poor display at Anfield as Liverpool were soundly beaten 2-0 by an Arsenal side which was coping with the sales of Robin van Persie and Alex Song.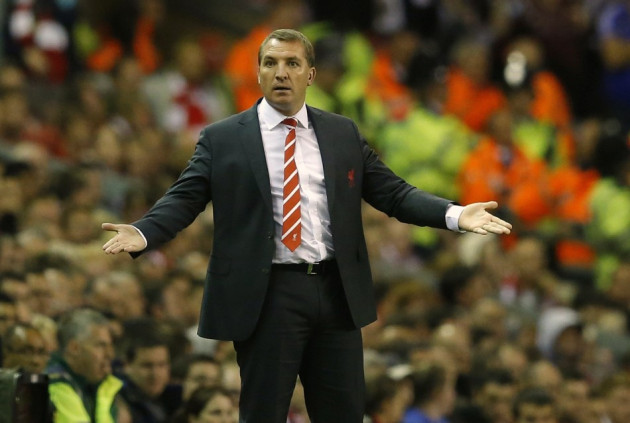 The blame seems to have firmly been placed on allowing Carroll to leave, and yet, the England man was hardly prolific during his time at the club. In fact he managed just six league goals in his 18 month spell on Merseyside.
It is true that Liverpool lack options as Luis Suarez and Fabio Borini are the only recognised senior strikers at the club. The extra pressure on the Uruguayan forward looked clear on Sunday as he struggled against a solid Arsenal back four, while his Italian strike partner is new to the Premier League and will have to learn quickly.
The Reds should not have found themselves in this situation. But more emphasis should also be placed on the fact that Craig Bellamy, the man with the best goals per minute ratio for Liverpool last season, was also allowed to leave on a free transfer.
With Dirk Kuyt also leaving in the summer, Liverpool are horribly short of options. Yet, Rodgers was hardly blessed with options at Swansea.
Danny Graham scored 12 goals in 32 appearances, while Leroy Lita and Luke Moore spent most of the time on the bench and contributed just four league goals. It was in fact goals from midfield that made a significant difference.
Scott Sinclair netted eight league goals, Nathan Dyer grabbed five and Gylfi Sigurdsson got seven in just 17 appearances.
It has been a long time since Liverpool have been able to call upon regular goals from midfield and this season they once again look short. Gerrard is struggling to adapt to the passing football Rodgers likes to employ. The England man wants to find a killer ball and was at fault against Arsenal on a number of occasions.
Stewart Downing has struggled on Merseyside and rarely looks like getting his name on the scoresheet. The same can be said for Jordan Henderson, while Lucas Leiva and Joe Allen are certainly not in the side to score goals. New signing Nuri Sahin is also more of a creator than a finisher.
That heaps more pressure on the young shoulders of Raheem Sterling, who is being asked to mimic the role Sinclair excelled at under Rodgers last season.
A lack of depth can also be witnessed as there seems little cover if injury strikers. There is no alternative to Lucas after the departure of Jay Spearing and Charlie Adam. If Gerrard is not performing then the only alternative is youngster Jonjo Shelvey.
At the back, Liverpool have managed to keep together a strong four who did earn plenty of plaudits last season. Glen Johnson, Martin Skrtel, Daniel Agger and Jose Enrique are all experienced defenders who should be able to adapt to the Rodgers passing philosophy.
The problem seemingly lies in Pepe Reina. The Spain international has been criticised for making some uncharacteristic mistakes this season, yet, they are perhaps becoming more common than unexpected.
At Manchester United, Sir Alex Ferguson was bold enough to drop David de Gea after a single mistake, but Rodgers does not have this luxury. In reserve he finds Brad Jones and Alexander Doni, two keepers who made high profile errors when playing last season.
So there are problems in midfield, the goalkeeping department and of course up front. Combine this with the expectation of the Liverpool faithful and it could be a difficult season for Rodgers.
The club have already made their worst start in 50 years. For Rodgers and the fans, the January transfer window cannot come soon enough.