Liverpool chairman Tom Werner has insisted that the decision on Andy Carroll's future at the club lies in the hands of manager Brendan Rodgers.
The former Newcastle United forward has been the subject of much speculation in recent weeks as a number of clubs have been linked with a loan offer for the England international.
Carroll has struggled to make an impact in the first team at Liverpool since his £35million move in January 2011, but he did enough to convince Roy Hodgson to take him to Euro 2012 where he repaid his managers faith with a fine headed goal against Sweden.
However, some have questioned whether he will feature in Rodgers' plans next season and it seems the decision will be left to the former Swansea boss.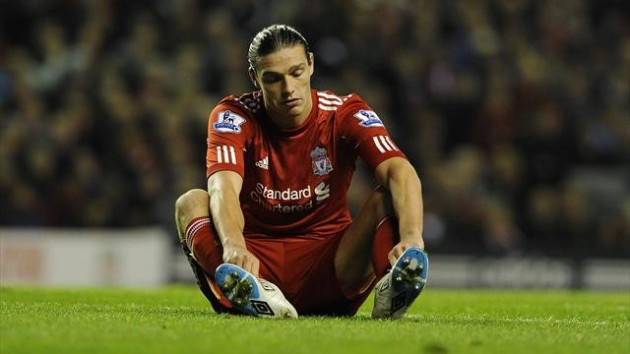 "We'll do what is best for the club, at the moment Andy is in the squad and he was an important member of the English team," Werner told Sky Sports. "He has a lot of talent and we'll see what happens there.
"Brendan is the leader here and hopefully the question will be answered shortly."
Liverpool have been heavily criticised for the heavy spending over the last 18 months, with former boss Kenny Dalglish questioned over his decision to pay a combined fee of £40million for Jordan Henderson and Stewart Downing.
However, while Werner admits he was unhappy with the league position of Liverpool, he has thanked Dalglish for his time at the club and told fans they should feel excited by the prospect of life under Rodgers.
"I don't think anyone could have been happy with our performance on the pitch last year," added Werner. "No disrespect to Kenny, he is an iconic figure for Liverpool and he will always be appreciated for the stability he brought to the club.
"Brendan brings a very thoughtful, modern attacking philosophy which I think our fans will be delighted with and hopefully we'll see an improvement."
Liverpool finished in eighth place last season but did win the Carling Cup and make the FA Cup final. However, Rodgers will want to try and return the club to pushing for a top four finish as Champions League football is vital for any side looking to compete financially.