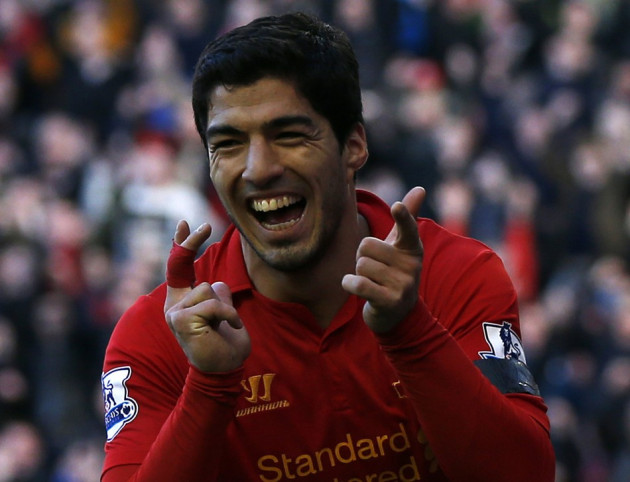 Arsenal manager Arsene Wenger may be forced to begin a new search for a world class striker after his two top targets Luis Suarez and Gonzalo Higuain were linked with a swap deal involving Liverpool and Real Madrid.
Reports in Spain claim that Madrid are prepared to offer Higuain in any deal for Suarez as they look to convince Liverpool to part with their star striker.
Both players have been the subject of intense speculation in recent months, with Arsenal said to first be interested in signing Higuain before launching a bid for Suarez which was hastily rejected by Liverpool.
Wenger is desperate to land a high class striker to help fire the club to a major trophy next season but he may be forced to focus his attention away from the Spanish capital and Merseyside if a deal is struck between the two clubs.
Suarez has openly discussed his reasons for wanting to leave Liverpool and the Daily Mail believe that he hoping that the club will be tempted by Madrid's offer after turning down a straight cash off of £30m from Arsenal.
Reds boss Brendan Rodgers has made it clear that he wants to keep Suarez but admitted that no one players is bigger than the club.
"Luis Suarez is a wonderful player and he is still very much a Liverpool player. No matter who the player is, nobody is bigger than Liverpool Football Club," Rodgers told reporters at a press conference in Jakarta.
"Luis is a very important member of this squad and I am looking forward to working with him again this season after he had such a fantastic season. There has been lots of speculation about Luis moving to another club but, as I said, he is very much a Liverpool player. We had an offer that was nowhere near what we value him at. He's one of the top strikers in the world.
"Of course he wants to work and play at the top level. But unless something drastic happens, he will be staying here. He has got three years left on his contract. We are looking forward to him helping us get into the Champions League spots."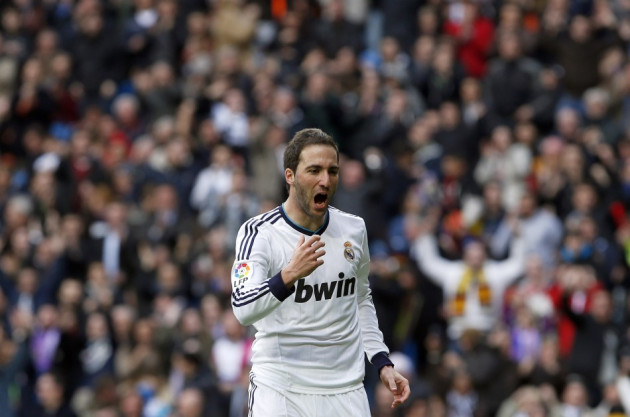 Rodgers would certainly not want to sell Suarez without having another striker lined up and Higuain would certainly be an impressive replacement for the Uruguayan.
The Argentina international may have never truly established himself as first choice at the Bernebeu but he has an impressive return from his spell in Spain. He scored 106 league goals in just 188 appearances and on three occasions scored more than 20 goals in a single season.
While there would be plenty of negotiations in order to make this deal happen, it could well have a major influence on the transfer plans of Arsenal who have currently just added one player to their squad in French youngster Yaya Sanogo.