Liverpool and Arsenal target Burak Yilmaz could leave Galatasaray in the summer, the Turkish club have confirmed, with the 27 year old reportedly ready for a move to England if the offer is right.
Yilmaz, who has also been monitored by United and Chelsea in the past, has had a hugely successful time at Galatasaray after moving to the club from Trabzonspor in the summer of 2012.
He has scored almost a goal a game over the course of the season, and as a result sources claim that Arsenal and Liverpool are keeping close tabs on his performances.
Both teams will no doubt be boosted by the news that he could leave in the summer, with Galatasaray manager Fatih Terim revealing that the decision rests with the striker.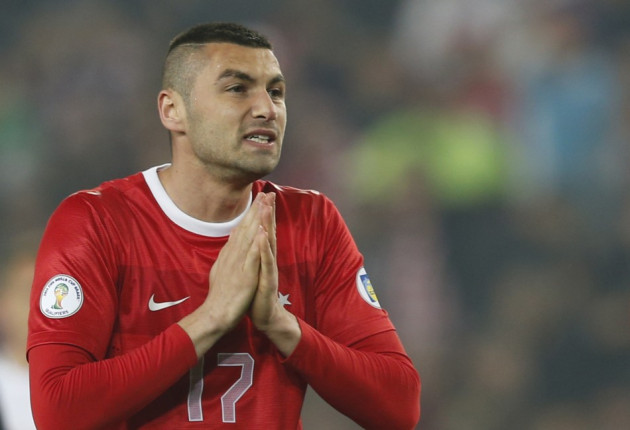 "It's not going to be easy to keep him," Terim told The Observer, according to the Mail. "He has targets but it will be his decision. Being wanted is a good thing, but we are fond of him and believe he will do great things for us in the future."
Terim also compared Yilmaz to former Ukraine star Andrey Shevchenko who was widely regarded as one of the best strikers in world football during his time at AC Milan.
He explained: "Andriy Shevchenko was the same. He is always thinking about scoring one more goal. Loving football is very important. I think he is going to get better and better."
While Shevchenko's move to Chelsea was less than successful, Yilmaz is seemingly entering his peak years as a striker and he could turn out to be a big asset for Arsenal or Liverpool.
Liverpool purchased a striker in the January window in the form of Daniel Sturridge, and while the former Chelsea man burst on the scene for the Merseyside club, Brendan Rodgers has admitted he will be on the lookout for depth across the board come the summer.
And as Arsenal look at the possibility of missing out on Champions League football, Yilmaz's reported £10 million fee could be an attractive one to the typically frugal Wenger.