Brendan Rodgers has suggested that he would like more than one player to arrive at Liverpool before the transfer window closes on Thursday evening.
Liverpool have already signed Daniel Sturridge, but, after watching his side get knocked out of the FA Cup by League One Oldham, it seems Rodgers is keen to further strengthen his squad before January 31.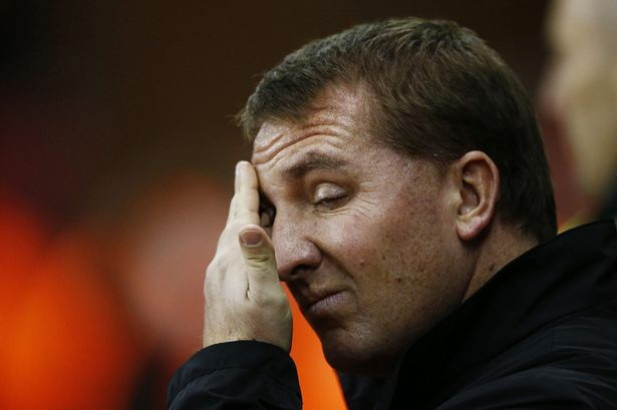 Speaking at a press conference ahead of Wednesday night's Premier league game away at Arsenal, Rodgers confirmed that losing to Oldham had shown that there is not enough depth to the squad and that he would look to bring more players to the club.
"Yesterday highlighted that when we do change the team around, we don't quite have that bit of depth yet," Rodgers told the official Liverpool website.
"It was another marker in the fact that we want to develop and improve the group, and that's something that I'm sure we'll do over the coming windows.
"There's no number on it but we'll see what we can do before Thursday. If we don't get everything done that we would want - which we won't do, that's the reality - I have always said that it's going to take a few windows for us to get the squad competitive.
"If we can add another player, if not more, then great. If not, we'll look in the summer to keep the building process going."
One player that has been heavily linked with a move to Liverpool is Internzionale midfielder Philippe Coutinho. The Reds have agreed a fee with the Italian club but there was no update on whether the deal would be finalised before the window closes.
"There's nothing to report," added Rodgers. "There's no-one signed yet. Whenever we do sign someone, I will let you know. There has been talk between the clubs but that is about it."
The Liverpool manager was also quizzed on whether Sebastian Coates would be allowed to leave the club but it seems clear that the 22-year-old will not be moving in January.
"We haven't had any approaches. There's obviously lots of speculation and lots of rumours but so far we haven't had anything through from any club," Rodgers said.
"I have said in the last couple of weeks that he is a player who I believe needs games and needs to go and play but obviously, I need to protect the club as well in relation to the size of the group.
"Everyone knows that the size and how small are as a squad. It might be the best thing for Seba to go on loan, but it might not necessarily be the best thing for the club.
"There's still a few more days to go, so we'll assess that and take it from there."