Brendan Rodgers has revealed the tactics he hopes will help Liverpool improve their record in front of goal this season.
The Reds had a dreadful conversion record from attempts to goals last season, which was not helped by the fact that they the woodwork 33 times in all competitions.
Liverpool have continued to struggle this season, failing to score in two games already this season, while Luis Saurez was criticised for wasting opportunities in the 3-0 opening day defeat to West Brom.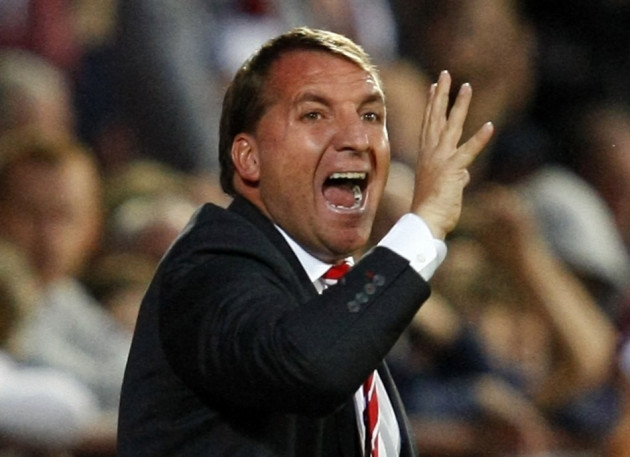 However, Rodgers feels he has a solution and believes that his players must become more patient on the ball.
"It's something you continually work on all the time," Rodgers revealed to Liverpoolfc.com.
"We're still getting the balance in a couple of areas of our game. We build the game very well through the thirds, but it's about making sure that when we arrive in the final third, if we can't find the moment to score straight away, we maybe have to have that wee bit more patience.
"That has a knock-on effect to the team. When you are that little bit more patient at the top end of the field, everyone else behind that then can get into position.
"We've created enough chances to score goals in the games. That's been pleasing. It's finding that football intelligence at the top end."
The former Swansea manager had a difficult final day of the transfer window as his squad was left worryingly thin after the failure to replace Andy Carroll.
With the club being criticised in some quarters, Rodgers had a very clear message for the Liverpool supporters.
"The message is to keep the faith," added the Northern Irishman. "West Brom, the first half was very good; we showed in the Manchester City game that we could be competitive; and then against Arsenal we weren't quite at our best.
"There are a number of reasons for that, a lot of players were playing their third game in a week and you could see that played a part.
"It's still very, very early on. We hope as time goes on we progress and can improve."