Jamie Carragher has revealed that Steven Gerrard had a big influence over Wayne Rooney when he started out in the England squad, with the Liverpool captain having shown leadership qualities from a young age.
Gerrard has been handed the captaincy at England for the 2012 Euro tournament, after John Terry was stripped of the honour for the second time following accusations of racial abuse.
And since the Liverpool star has been handed the job, he has handled it with humble appreciation, and showed his hunger for victory to the media in a press conference before the side took a draw from top threat France last night.
Carragher, who has played alongside Gerrard for Liverpool since 1998, believes that the 32 year old has always shown he had something special when he made the move from the Reds' youth side to the senior line-up.
"Since he was a teenager, everyone has known he was destined to be our best player," he told the Telegraph. "He has carried an aura from the moment he made his debut.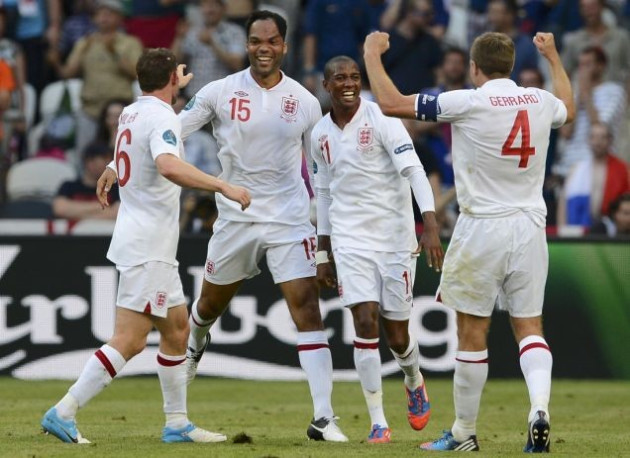 "For more than 10 years at Anfield, every young player or new signing has looked to him for guidance.
"He has often brought this approach to England, exerting his authority in important but inconspicuous ways. When Wayne Rooney first broke into the England squad it was Gerrard who helped him most to settle in."
Carragher stressed the point that Gerrard has always made an effort to make sure the new and younger players feel at home in both the Liverpool and England squads, and his team spirit has been evident in comments from his international teammates during the tournament.
"There was another occasion when Stoke's Ryan Shawcross was called up amid a media frenzy regarding a tackle on Arsenal's Aaron Ramsey," he explained.
"Again, it was Gerrard who made a point of ensuring the new boy was brought into the group and felt he belonged in the squad.
"Such incidents go unseen because others' perception of leadership is about shouting all the time, or being seen to clench your fist a lot.
"For his club [Liverpool], say we were 0-0 in an important cup tie, 10 minutes left on the clock and we've just won a penalty, this is what would happen. Without hesitation, Steven Gerrard would pick up the ball and calmly score to win us the game."
Gerrard's captaincy will once again be tested when England take on Sweden, with the side looking to bounce back from their shock loss to the Ukraine last night.