Manchester United legend Gary Neville has tipped Liverpool and Chelsea to go all the way in the race for the Premier League title, given their lack of participation in European competitions. The Reds went close under Brendan Rodgers in 2013/14 but fell away in the final few games of the season, with Manchester City pipping the title.
Liverpool are currently top of the table, a point above Chelsea, who have won five games on the bounce to trump the likes of Arsenal and Tottenham after manager Antonio Conte reverted to a new system with three at the back.Meanwhile, Klopp's team went into the international break with a 6-1 drubbing of Watford, recording the most shots on target by any team in the history of the Premier League.
The Reds have already beaten Chelsea and Arsenal away from home and are looking good to extend their run till the end of the year, which would put them in a very good position . However, Neville believes City and Arsenal will still have a part to play in the race for the title and that it is too early to call anything at this point.
"At the moment Chelsea and Liverpool I think purely are putting themselves out in front because of the fact they're not playing in European football, they're both confident and they're going to take some stopping because of the fact they've got free weeks and they've got preparation time,' Neville told Metro.co.uk.
"I think at the moment do I trust any of them to say that you're going to win the league? I'd say no. But I think looking at those two they're going to take some stopping with the fact that preparation time is key for those teams and we've seen it in the past, Liverpool two or three years ago under Brendan Rodgers when they didn't have Europe they were dangerous.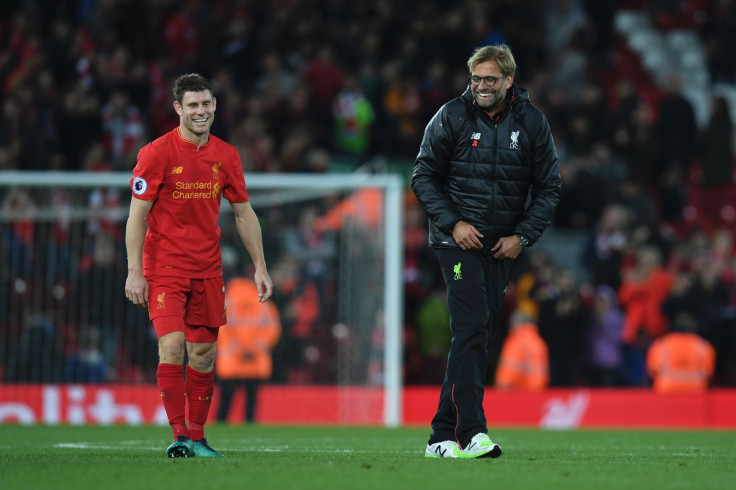 "Those two teams at the moment are probably the ones on everyone's tongue but at this moment in time I couldn't say wholly that I trust them to continue pushing it through. If anything at the moment I'd say Chelsea more than Liverpool but I wouldn't rule out Arsenal or Man City either. It's so open and so early I don't think you can even say.'