Mark Lawrenson has argued that Daniel Sturridge shouldn't start against Manchester United on Sunday, despite Liverpool's most recent addition scoring on debut last week.
Sturridge found the back of the net within seven minutes against Mansfield in the FA Cup, eventually contributing to the win, and increasing his confidence as he looks to become a regular starter and create support for Luis Suarez up front.
Liverpool face one of the biggest games of the year for the club when they take on United at Old Trafford, and though Sturridge has built momentum in his first showing in a Reds shirt, Mark Lawrenson believes that he shouldn't start against his side's bitter rivals.
"Daniel Sturridge may have made an encouraging opening to his Liverpool career, but there's no way I would start him this weekend," he said in the Liverpool Daily Post.
"It's too early. There's always upheaval when you play a new player in a new formation alongside new team-mates, and Old Trafford is too risky a venue to do that.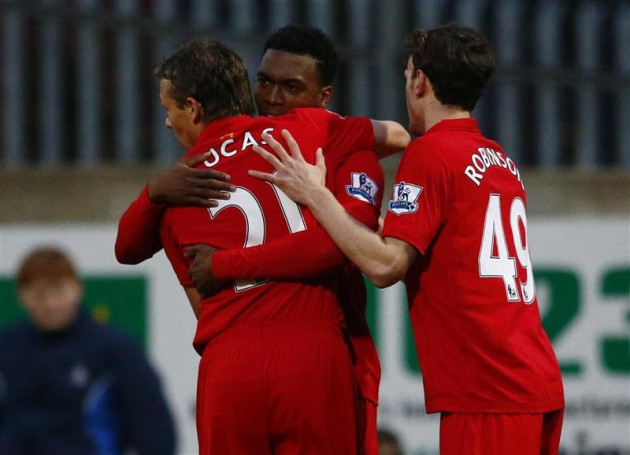 "You want your normal team playing in their normal roles, where everybody knows what they are doing."
Lawrenson was full of praise for Sturridge's performance against Mansfield, and said that the striker performed above expectations even though the opposition wasn't of a Premier League standard.
"Debuts are always difficult as you feel you have something to prove to everybody, including yourself," he explained.
"And while you have to take into account the standard of opposition, Sturridge did absolutely fine. He got his goal, which will give him confidence, and now he has to get used to the system and the way Liverpool play."
For Liverpool, a win against their rivals on Sunday could take them to within serious contention for a Champions League spot. It would also put a dent in United's lead in the table, with the Red Devils looking to take out a record 20th title this season.