Liverpool defender Ragnar Klavan thought talk of Reds transfer was a prank
The Estonian moved to Anfield from Augsburg earlier this summer.
Liverpool defender Ragnar Klavan thought his move to Anfield was a prank. The 30-year-old Estonian joined the Reds earlier this summer. But he did not believe that the Premier League giants were genuinely interested in signing him at first.
Klavan admitted he thought one of his friends was impersonating Liverpool manager Jürgen Klopp when it was, in fact, the German calling him to discuss a potential move to Anfield.
"Jürgen sent me a selfie to prove it was him," the now-Liverpool defender shared, according to the Daily Telegraph. "I'd received the messages so I wrote back 'I don't believe you. I need proof.' He sent me the picture smiling.
"At first, I couldn't believe it. It was my dream to play in the Premier League for 22 years. Then you are told you not only have a chance to do it, but it is Liverpool. I was like 'Are you serious? This is really happening?'
"I never thought of the possibility. There are some players who are always asking their agent 'Is anyone interested in me? Tell me, tell me.' I always told my agent that if there is something real and 100% sure you can tell me about it, but I don't want to hear about maybes."
Klavan was desperate to join the Reds from German side Augsburg as soon as he realised it was a realistic prospect.
"What is interest nowadays in football? Interest could mean you are in a list of 20 players. I had no idea Klopp was looking at me," he said of the Liverpool boss. "I didn't need convincing. I told the manager straight away if there is a chance to come, no other club interests me."
Initially, it was widely assumed Klavan would be a backup player at Liverpool. However, he was paired with Dejan Lovren on the opening day of the season against Arsenal and Klavan has relished the chance to impress his doubters.
"I like it that way," he explained. "There is no fuss around me. It's how I am as a person. When I moved to do the Bundesliga it was never possible for me, or Augsburg, to get to such a high level without working as a team. Because of that, we had success."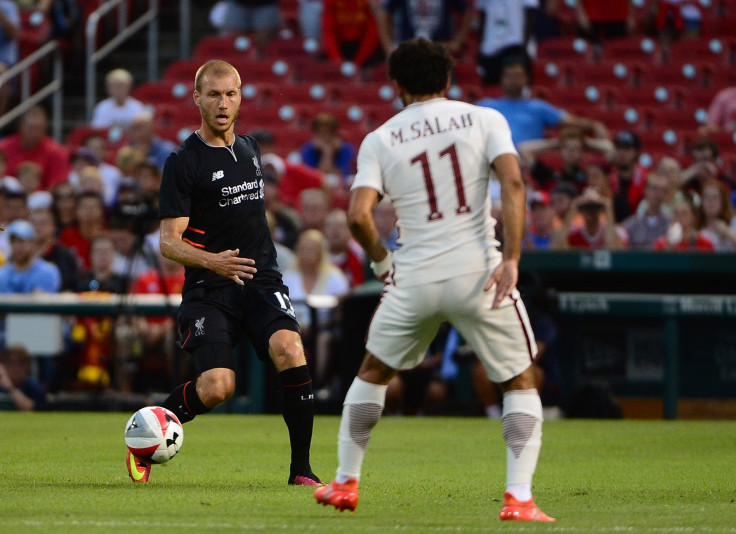 © Copyright IBTimes 2023. All rights reserved.