Raheem Sterling scored a lovely goal against a despondent Newcastle side in Liverpool's 2-0 win against the Geordies, allowing the young winger to grace many of the back pages. Unfortunately, off-the-pitch incidents are also seeing his face plastered on the front of them.
A photo of the 20-year-old graces page one of the Sun on 14 April, with him allegedly inhaling nitrous oxide, a legal high. Just days earlier, the media showed Sterling apparently smoking a shisha pipe. While using one isn't illegal, it's another activity that, for a professional footballer, is frowned upon.
Add the PR disaster that was the BBC interview, which attempted to put forward his side of events as to why he didn't want to sign a contract that would see his weekly salary increase from £35,000 to £100,000 and the fact that he is "not interested in the money or cars" but wants to "focus on his football", and Sterling has had a few weeks of distraction that he, and the Reds, could do without.
Sterling filling the gap up front
Liverpool's season has been a shade of the high-flying antics achieved last term and Sterling has been one of the shining lights, adapting well to the role of playing as a striker ahead of "seasoned professionals" Mario Balotelli, Rickie Lambert and Fabio Borini – who are likely to find themselves looking for pastures new at the end of the season.
Manager Brendan Rodgers produced a masterstroke in allowing the winger to take a few days off at Christmas, which he duly did with some chill out time in Jamaica. His return to the pitch helped the Reds enjoy a 13-match unbeaten run in the league and all seemed to be going well.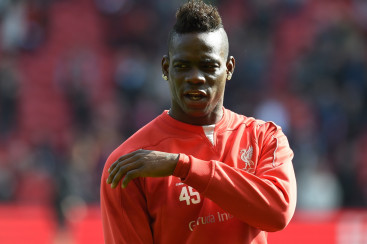 But with the wheels coming off following heavy defeats to arch rivals Manchester United and Arsenal, the prospect of finishing in the top four appeared to be a distant one.
However, that was before Manchester City decided they weren't interested in challenging Chelsea for the title and wanted to join the scrap for fourth place alongside Tottenham Hotspur, Southampton and, of course, Liverpool.
So there is something for us to play for, along with the prospect of the FA Cup if we can get past a rejuvenated Aston Villa and reach the final. But to do that, the Sterling train of controversy has to come to a stop sooner rather than later. And if the young star is to fulfil his potential, he needs to listen to his own advice and focus on his football.
Of course, his advisers haven't appeared to be of much help during the past few weeks. They would have most likely orchestrated the BBC interview and should have also warned their client to avoid partaking in any ill-advised antics.
Cashing in on Sterling would be a mistake
But Liverpool shouldn't (and won't) be in any hurry to trade one of their top stars for a fee that could help bring in more players to fill gaps in the side. The Reds are striving for quality and, despite his flaws, Sterling is an important piece of the Liverpool puzzle. Shipping him off to the likes of Real Madrid, Barcelona, Bayern Munich or Arsenal would be a step in the wrong direction.
And while there has been talk that Sterling could be swapped for Theo Walcott, that would be a mistake. The Arsenal forward is a decent player but, despite aspirations to be the next Thierry Henry, his finishing has a lot to be desired, not to mention his decision-making and final ball into the box.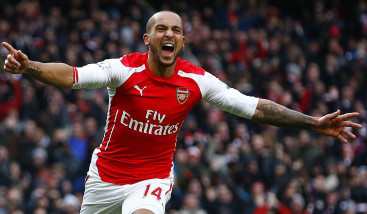 Maybe Liverpool are at fault, as far as the contract negotiations, with Steven Gerrard highlighting the lack of an early offer as one of the reasons why he's leaving the club at the end of the season. Jordan Henderson's future has yet to be sorted, with the player most likely to don the captain's armband unsure if he is seen as a Liverpool star for the future.
But while the likes of Harry Kane can sign a contract in what appears to be no time, David de Gea hasn't put pen to paper yet at Manchester United, and may do so in the future rather than now. Contract negotiations can be complicated and without knowing the ins and outs, all we're left with is speculation.
And so rather than speculating on where Sterling will be at the start of next season (or, more importantly, in the next few years as his contract runs out in 2017), we should be focusing on catching Manchester City in the race for the top four and gracing the silverware cabinet with the FA Cup.
And at the end of the season, if Liverpool have achieved those goals and Sterling has played his part, he can turn around to his critics and cry: "Now put that in your pipe and smoke it."
Stacey McIntosh is chief sub-editor of IBTimes UK. He has previously written for Metro and Men's Fitness. He is also the founder of Love Your Content, a creative agency for sports, health and fitness companies. Follow him @loveyourcontent.