It's officially squeaky bum time at Anfield. Liverpool have one shot to save their season after a disastrous few weeks, what with key defeats, suspensions and misguided interviews. A win against Blackburn Rovers and the glimmer of hope that is silverware in the form of the FA Cup remains alive. And with it, hopefully the Reds can kick their stuttering performances of late to the kerb.
If losing to Manchester United wasn't bad enough – Liverpool's first defeat in the league since Louis van Gaal's men beat us in December 2014, which ultimately put us on a run of 13 games unbeaten – getting thrashed by Arsenal was the icing on a cake no Reds supporter would ever wish to devour.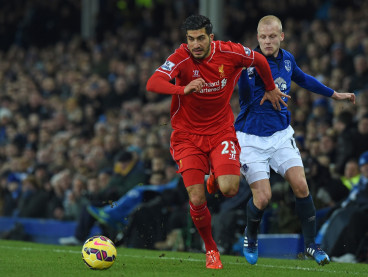 Problems started to kick in during the scrappy win against Swansea City, with Brendan Rodgers's former team highlighting the gaps in the once-lauded 3-4-3 formation that has turned Liverpool's season around.
United were clearly watching and they exploited our weaknesses with aplomb, Liverpool's intensity lacking and the ability to pass the ball non-existent.
Of course, teams always bounce back after a bruising defeat, don't they? Not in our case, with Arsenal humbling us in more ways than one with a heavy 4-1 win. Second to every ball, closed down too easily, no one on the bench to turn things around. It was a disaster from start to end.
And to compound issues, we're now set to lose Emre Can after he picked up two yellow cards, the midfielder ready to take his place alongside Steven Gerrard and Martin Skrtel following their previous dismissals for stamping.
Battle for top four could be over
The race for the top four, in light of the Arsenal defeat, is all but over. The Europa League is looking more likely than games against Europe's elite next season.
Chelsea continue to march on, while Arsenal show for the first time in a long while that they (finally) have the stomach for the fight and have their sights set on taking the league title to the wire. And even Manchester United have defied their critics to battle on for a coveted Champions league spot (and, whisper it, a late crash into the Premier League top-spot scrap).
So it comes down to Manchester City, whose poor form has given Rodgers's men a lifeline, albeit a dim one, to fourth place. It will be interesting to see what happens on 12 April when Manuel Pellegrini's men take on Van Gaal's rising stars.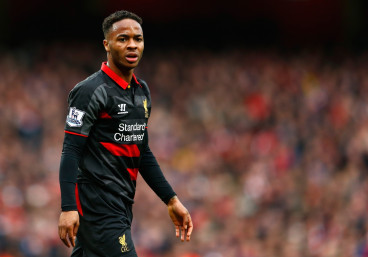 And what of the training ground 'bust up' at Melwood? Whether it happened or not, it's clear frustration is in abundance at Anfield.
All the hard work over the past few months appears to be unraveling and it's obvious another season without Champions League football could put off the much-needed players Liverpool desperately require from coming to the club to transform our fortunes next season.
Of course things should be put into perspective. In the last 15 Premier League matches, Liverpool have only lost two games. That's not a bad record, considering the poor start the Reds had once Daniel Sturridge swapped the front line for the sidelines due to injury.
Time to step up and be counted
So what next for Liverpool? Raheem Sterling has to put his contract nightmare to bed and stay focused on his football. Alberto Moreno has to remember how to focus. Daniel Sturridge has to pray he can remain fit for the final run in. And Rodgers has to hope more frustration doesn't spill out on to the pitch in the form of more red cards and suspensions.
It feels like an age ago but Liverpool's best chance for silverware has popped up in the shape of the FA Cup replay with Blackburn Rovers. It's the perfect opportunity for the Reds to put all their frustrations into a display that showcases what they can do best on their day – play high-intensity attacking football.
Yes, Rovers may be in the Championship but they are no walk over and have their own sights on Wembley. But Rodgers's men must use this game as a way to kick-start their season and make sure they put the United and Arsenal defeats behind them. I'm sure Gerrard has still got his eye on lifting the FA Cup one more time before his departure. And with a bit of luck, squeaky bum time will fade away with the frustrations that are swirling around Anfield.
Stacey McIntosh is chief sub-editor of IBTimes UK. He has previously written for Metro and Men's Fitness. He is also the founder of Love Your Content, a creative agency for sports, health and fitness companies. Follow him @loveyourcontent.