So it's not about the money, eh Raheem Sterling? So why are you really holding up your contract negotiations? The interview to justify your actions has turned into a PR disaster.
The 20-year-old Liverpool star, currently on £35,000 a week, has obviously had his head turned as the protracted talks took another twist, with Sterling sitting in front of the cameras to "open up" on why he hasn't signed on the dotted line of a new deal.
I'm sorry but someone who in all fairness has only had one great season and half a decent one should be taking £100,000 a week and running as fast as he can. And we all know Sterling has a bit of pace about him. He claims he would have snapped up the deal at the end of the last campaign if it has been put in front of him at the time but because of the delay, he wants to add his negotiating two pence.
Sterling has every right to go for as much as he can get, considering a footballer's career is short and unpredictable. But it's hard to have any sympathy with him and the way he has handled his contract negotiations. Going on TV to discuss the matter is not the way to do things, and certainly not the Liverpool way. Airing dirty laundry in public is not our approach and any manager or player who has tried to do so in the past has been shouted down by Liverpool fans and insiders alike.
Yes, Sterling has had a rapid rise since his humble beginnings and it was not long ago that manager Brendan Rodgers was berating the young star in front of the cameras for the ill-advised yet somewhat insightful Being: Liverpool reality series. But it feels like he's holding the club to ransom; although if it's not about the money, what is it about?
Smooth moves from Harry Kane
Take a look at another rising English star. Harry Kane is the man of the moment, with the credentials to boot. Scoring for fun with Tottenham Hotspur and making his mark for England, Kane has been a breath of fresh air. Full of enthusiasm and passion for what he does, Kane is someone who has taken his chances both in front of goal and on the loan merry-go-round.
When it came to the 21-year-old signing a new Spurs deal, the striker snapped up the opportunity immediately, putting pen to paper on a contract that will keep him at the north London club for five years.
His pay reportedly rose from £15,000 to £35,000 a week and he simply got on with his football to devastating effect. Sterling, please take note.
And it wouldn't do Sterling any harm to take a look at teammate Jordan Henderson, whose contract is up a year earlier, in 2016.
We've not seen Liverpool's vice-captain embark on a battle for "more money" or whatever it is our marauding winger is seeking. Henderson possibly has an eye of making the captain's armband his own once Steven Gerrard departs for sunnier climbs, so it's a canny move on his part to keep his contract negotiations in-house. And based on his performances this season, the ex-England Under 21 captain will probably be rewarded handsomely.
If it's ambition Sterling is concerned about, and he believes Liverpool are lacking in that department, I'd happily take issue with that argument. A few years ago, he may have had a case but now he clearly doesn't. Rodgers has invigorated Liverpool and they're playing some fantastic football. Yes, the first half of this season was dire, perhaps expectations raised on the back of last term's fantastic run not helping the matter, but the Liverpool boss has turned things around.
La Liga and Bundesliga gamble not worth taking
And leaving for the likes of Real Madrid or Bayern Munich, if reports are to believed, would be a risky move for someone who hasn't got much top-flight football under their belt. Chances are Sterling could end up rotting on the subs' bench rather than developing his talent, something he needs to focus on now, rather than apparently holding a club to ransom. He should follow the advice of Paul Scholes and John Barnes: stay put and keep your head down.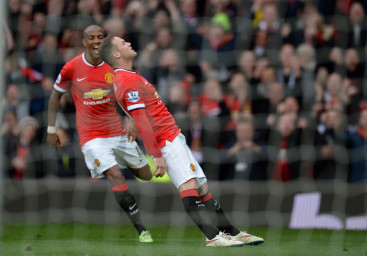 And if it's trophies young Sterling is worried about, the elusive league title obviously the one Liverpool have coveted for too long now, he is well within his rights to ask that question. But there's no guarantee false hope will help.
Wayne Rooney is reported to have questioned Manchester United's ambitions during his laboured-over contract talks (perhaps Sterling and his advisers are using that experience as their basis for negotiation) but they haven't won the league since 2013 and are unlikely to for a few years yet.
But at least Rooney got a massive pay deal, said to be anything between £240,000 and £300,000 a week. Of course, we'll never know what goes on behind the scenes in a footballers' contract negotiations, although the insight from the Secret Footballer on Rooney's deal was much appreciated.
So there you go, perhaps it's down to the money after all. Sterling doesn't want to come off as being greedy and claims he's focused on his football and the desire to win trophies rather than how many cars he can collect.
But he needs to forget about pulling PR stunts and do his talking on the pitch (and behind closed doors with his contract). Because, of course, do well against Arsenal, Chelsea and all, and that bumper pay deal may be waiting for you after all.
Stacey McIntosh is chief sub-editor of IBTimes UK. He has previously written for Metro and Men's Fitness. He is also the founder of Love Your Content, a creative agency for sports, health and fitness companies. Follow him @loveyourcontent.