Graeme Souness believes that Andy Carroll and Steven Gerrard could be the difference between Liverpool and Hearts when the Reds travel for their first Europa League match tomorrow night.
The side are looking to show that they can be a force in Europe once more, and though they suffered a disappointing 3-0 loss to West Brom in the opening match of the Premier League season, Brendan Rodgers is looking to bounce back as quickly as possible.
And as Liverpool prepare for a grilling schedule, juggling Europa League matches with a busy league agenda, Souness has given his thoughts on how the squad will overcome their Scottish counterparts on Thursday.
"I just feel Liverpool will have too much quality in too many areas and I think that will decide the tie," he told the Echo.
"Hearts would need more than half the Liverpool team to have two off nights to have a chance. There is a gulf between the Premier League in England and the SPL in Scotland right now.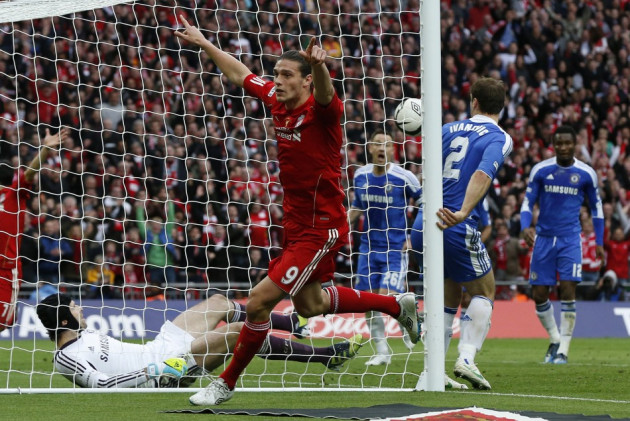 "Although Liverpool aren't the force they were, they're still arguably the second biggest club in England. They're still an enormous club on the world stage so you have to respect their fantastic European pedigree.
"It'll be a different Liverpool to last year but it'll still be a very strong Liverpool.
"They certainly still have some good players. And they have one truly great player in Steven Gerrard. He would get into any Liverpool team of the past.
"If Gerrard plays, he's the one you have to concentrate on. Keep him as far away from goal as possible. Andy Carroll can be unplayable if he gets the right sort of service, so you need to stop the ball getting to him.
"There are so many threats, maybe just too many. It's not just Hearts. If Liverpool were playing any team in Scotland right now, it would be the same."
Liverpool don't have a lot of recovery time before the Merseyside club face Manchester City in the league on Sunday, with Hearts again and Arsenal within the next week. But the fixtures will surely test the squad who claim they are good enough to reach the top four this season, and get back into contention for Champions League football.