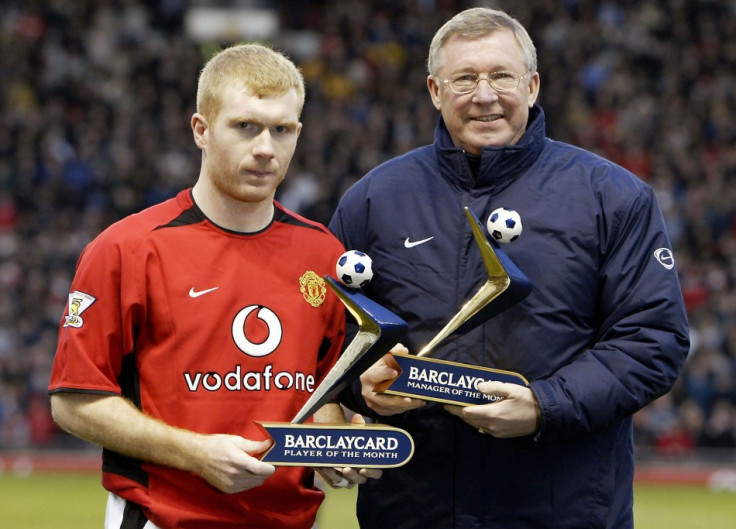 Manchester United clearly endeavoured to sign a world-class midfielder in the summer following the retirement of Paul Scholes, but according to Match of the Day pundit Alan Hansen, Sir Alex Ferguson was scuppered by the club's lack of financial clout.
Manchester United were linked with a host of the world's finest playmakers during the summer. The likes of Samir Nasri, Luka Modric and Wesley Sneijder were all perpetually associated with a move to Old Trafford, but each one proved out of reach to the Red Devils.
Hansen believes the need to replace Paul Scholes is patently obvious to Manchester United and Sir Alex Ferguson, but such was the recently retired midfielder's lasting quality and legacy at the club, they will never find a like-for-like alternative.
"Fingers have been pointed at Sir Alex Ferguson for his failure to buy a world-class midfield player to replace the retired Paul Scholes, but certain questions should always accompany that query: who is he? Where is he? Is he available? Is he affordable?" The Liverpool hero explained to the BBC, when commenting on the problems currently engulfing Manchester United.
"I am sure Ferguson would have loved to sign Luka Modric but even Chelsea's riches couldn't get him out of Tottenham, while no deal was done for Inter Milan's Wesley Sneijder either. Manchester United wanted Samir Nasri when he decided to leave Arsenal, but were dealing with the new reality when Manchester City simply outmuscled them financially.
"Scholes' retirement left a huge gap (in Manchester United's midfield) and you will never find another Scholes.
"The same applied when former captain Roy Keane left Old Trafford. You cannot replace these players because they come from a unique mould - what the manager will try to do is assemble a midfield unit that will compensate for their absence.
"So yes, I am sure Ferguson would want that high-calibre midfield man but you have to find him first and you have to be able to afford him."
Despite their current malaise, Hansen believes Manchester United are in safe hands because Ferguson is the ideal man to halt the slide that has threatened the club's season already. The Liverpool icon and esteemed Match of the Day pundit suggests a title victory for the Red Devils this season would represent one of the club's finest achievements given their predicament.
Hansen concluded: "Ferguson will now use his vast experience to bring calm to Old Trafford. He will let the dust settle and then focus totally on getting back into the title race.
"The elimination from Europe in such a manner is blow to the pride of a club of Manchester United's stature so now they must salvage something. If they can win the title it will not just be a salvation, it will represent another excellent season.
"Manchester United's exit is another example of how fickle football can be. After their Community Shield win against Manchester City and a flying start to the season we were waxing lyrical about their squad, signings and young players.
"Now it has all turned on its head - but at least they have Ferguson's experience to count on."