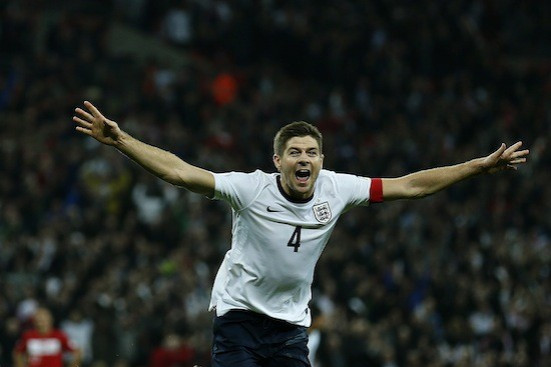 Ian Rush has slammed Sir Alex Ferguson's comments about Liverpool star Steven Gerrard, insisting that the midfielder is wanted by every club in the Premier League.
Ferguson revealed in his latest autobiography that Gerrard was interested in a move away from Anfield but admitted that he didn't believe the England international was a 'top, top player.'
The Manchester United legend concluded that the deal for midfielder to leave Liverpool never came off because of people outside the club but Rush argues that everyone else is aware of just how much talent Gerrard has on the pitch.
"Steven's service to Liverpool has been absolutely fantastic," he told the Liverpool Echo. "He is a great player and everyone appreciates him.
"What he has done for Liverpool and England has been absolutely fantastic. Every club would love to have him and that says it all."
Former Liverpool striker John Aldridge also weighed in on the comments, suggesting that former United manager Ferguson is just trying to sell extra copies of his book by putting Gerrard down.
He explained: "Steve has never had the team around him to win a league title, but a look at his career tells you that he is a world class footballer, and he's had some great games against United down the years. How Ferguson can be critical of the lad, well, words fail me.
"If he needs to do Stevie down so he can sell his book, then let him. I'm just surprised he had to stoop so low.
"We all know what Sir Alex thinks of Liverpool - he's on record enough times telling us - but I think the fact he admits he would have signed Steven Gerrard tells you exactly what he really thought of the player."
Gerrard has been an integral member of the Liverpool squad for 15 years and though he has won six major trophies with the side, he is yet to win a Premier League title.
The skipper has stayed loyal to the club over many years as they went from England's most successful side to without Champions League football but Ferguson has claimed that at one point he was in fact interested in a move to the likes of United or Chelsea.