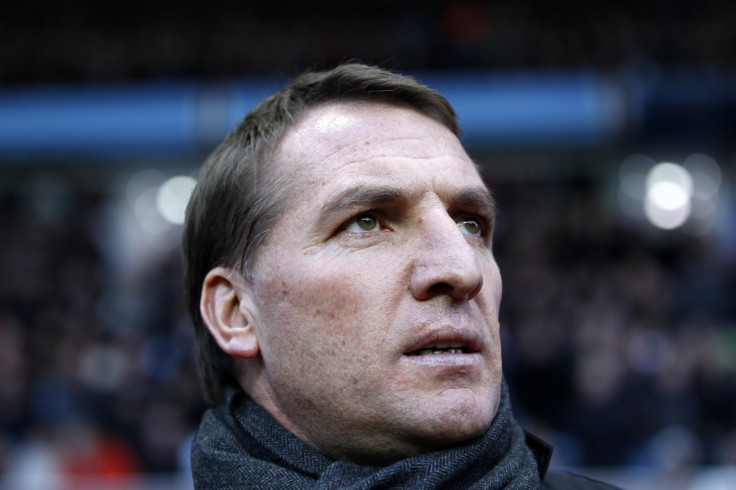 Brendan Rodgers has revealed that Liverpool have injury concerns ahead of their crucial Premier League clash against Tottenham Hotspur at Anfield on Tuesday.
The Reds' star trio of Raheem Sterling, Philippe Coutinho and Lucas remain doubtful after picking up injuries during the goalless draw against Everton at Goodison Park over the weekend.
The England international and the former Inter Milan midfielder will have late fitness tests, while the Brazilian will be waiting for the scan results after being substituted just after the first quarter on Saturday.
"The only downfall of being in cup competitions is the number of games, but whatever happens with injuries to players the squad will be better for the experience," Rodgers said, as quoted by the Liverpool Echo.
"If we are playing one game a week we are not in cup competitions and not doing as well as we would want.
"We want the games to come, this is a challenging year, but we will be better when we come out of this year and so will the players.
"Phil Coutinho had a knock on his knee and Raheem had a knock on his foot. We had fresh players on the bench to bring on and hopefully they will be fit for Tuesday," the Reds manager added.
Tottenham are high on confidence as they came from behind to register a 2-1 victory over their arch-rivals Arsenal at north London derby at White Hart Lane. With Lucas doubtful for the clash against Tottenham, Rodgers is likely to give Joe Allen a place in the starting berth on Tuesday.
Mauricio Pochettino's side are fifth in the table with 43 points from 24 games, four points ahead of seventh place Liverpool. Allen believes the Reds need to seal a victory over Tottenham in order to close the gap for the top four spot.
"We will give everything to get into the top four. We have ground to make up and work to do but it starts in our next game against Spurs," Allen told Liverpool's official website.
"They had a great win against Arsenal so we will need to make sure we're on top of our game to get the three points. It makes for an exciting game."