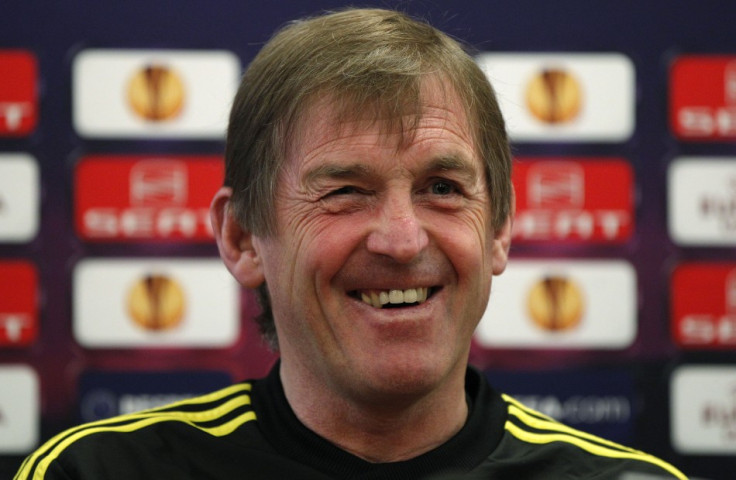 Kenny Dalglish has admitted that Liverpool have the option to add players to their squad in January, but the Reds manager won't speculate on any names as the transfer window edges closer.
Dalglish has outlayed over £100 million bringing players to the club since he took over the managerial position this year, with the Reds desperate to get back into Champions League contention and challenge for trophies both domestically and in Europe.
And while Liverpool have been connected with countless strikers, defenders and midfielders, Dalglish won't comment on any player specifically.
"We don't speculate on anybody - either our own players or somebody else's players," Dalglish said, as reported by the official Liverpool website.
"It doesn't matter what we say, there is going to be speculation in the newspapers - but we won't be here to answer every question that's in newspapers.
"We'll do our business the way we've been brought up to do our business, and that's privately behind closed doors.
"We have the option to add if we want to, but we also have another option that we don't have to."
In particular, Liverpool are being linked to a host of strikers in the January transfer window, as Andy Carroll continues to struggle up front alongside Luis Suarez.
Lucas Leiva's possible replacement is also the subject of a great deal of speculation, with the Brazilian out for the season after suffering a cruciate ligament injury. Lucas was an integral part of the Liverpool squad, and had accumulated the most tackles in the Premier League this season before he came off against Chelsea in the club's Carling Cup victory at the start of December.
Dalglish hinted after Liverpool defeated QPR 1-0 last weekend that a striker might be needed in January, but the manager again quashed any speculation of being connected to a particular player.
"We did miss some chances [during the weekend's 1-0 win against QPR], yes, but the goalkeeper saved a lot of them too," he said at the time.
"Do I feel the need to go out and do something about that? Aye, whichever side comes along here next, we'll ask them to come without a keeper. That's the best way to do it, isn't it?
"Irrespective of what I say, it's not going to stop speculation we are going out in January to sign Joe Bloggs up front, or whoever. I don't need to say anything."