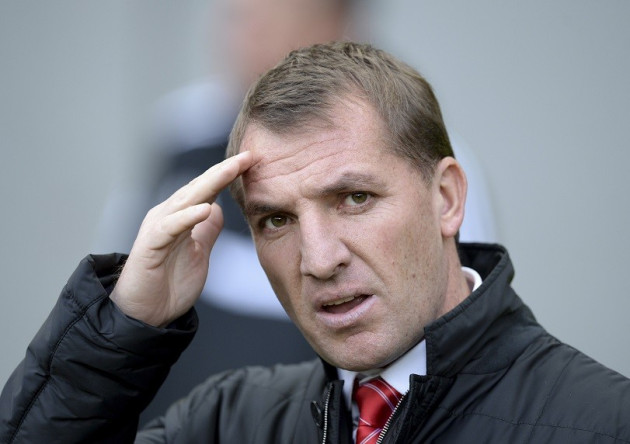 Brendan Rodgers feels he will be presented with significant funds by the Liverpool board in January as he looks to sign players who can provide a similar impact to that of Philippe Coutinho and Daniel Sturridge last season.
The attacking duo arrived in January and were instrumental in helping the club turn around their fortunes. They helped Liverpool enjoy an impressive end to their last campaign and this season have continued to excel as the Reds currently occupy a place in the top four.
However, with neither Coutinho or Sturridge in the starting line-up last weekend the Reds looked horribly disjointed as they fell to a 3-1 loss to Hull City.
Rodgers has hinted that his side is lacking depth and has now suggested that he will look to address the balance in January by bringing more players to the club.
He also feels as though if he can identify the right players then he will receive financial backing from the club's American owners who gave Rodgers £47.8m to spend on five players in the summer.
"We are always trying to build for the future with a sense of the present, which is to strengthen where we can," Rodgers told the club's official website. "You can only do that if you can bring in players who will enhance the team or you just stockpile players.
"We will always look to improve the team in the windows. I have regular communication with the owners so it's not a case of sitting down.
"It is always evolving. What we can't afford to do is to spend for the sake of it. If the money is there and the right player is available, I have no doubts the owners would spend that money."
With Sturridge out of action for several weeks through injury, there has been a suggestion that Rodgers will look to sign another striker in the New Year.
The Liverpool boss has thus far refused to mention any names but made it clear he is seeking players who can come into the first team and make an instant impact, much in the same way Sturrridge and Coutinho did 11 months ago.
"We saw last January with the two boys who came in and helped the team straight away, there was no hesitation with that," added Rodgers.
"It was something that they did. If that can be the case in January again, that would be brilliant for us. We want to keep improving. I am privileged to be here and I know the conditions that I have to work in.
"We are trying to grow something here and develop it. We are not going to be in a position to improve it all ways straight away.
"The only frustration comes after performances and results like against Hull. That is the challenge of us trying to grow this thing here and develop it all the time."