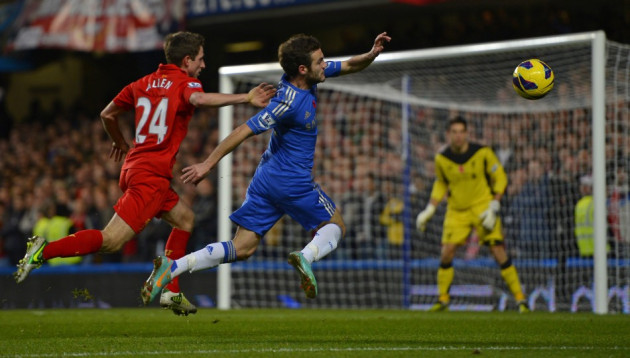 Liverpool midfielder Joe Allen admits his failures during his maiden season at Anfield were down to the pressure he put on himself.

Allen joined the Reds from Swansea alongside Brendan Rodgers in 2012, and though he was the manager's most expensive signing in the summer transfer window, the Wales international's performances over the last season brought mixed reviews.
Rodgers insists the 23 year old can be as important to the Liverpool squad as he was to a Swansea side who proved the critics wrong to become a staple Premier League side, but Allen sees much room for improvement over the next year as he begins pre-season training.
"I think last season I may have put myself under too much pressure with things like that," he told the Liverpool Echo. "So it's a case of just giving my best every day in training and in every match. That's all I can do really.
"I think for anyone, your first year at a new club can be tough in some ways, but I feel settled here now and I'm looking forward to a fresh start with the coming season. Hopefully I can put in some good performances."
Liverpool have big ambitions for the campaign ahead, with the side looking to qualify for the Champions League.
Rodgers has been hard at work securing targets already, having already signed four players in the window.
And Allen says he is equally pleased to be getting back to business after a summer break, particularly after suffering from injury towards the end of last season.
"It's brilliant to be back," he explained. "Obviously we all enjoy our break and our holidays but at the same time we can't wait to get back in and get started.
"Having missed the end of last season, I personally couldn't wait to get back in. Hopefully I can put the injury behind me once and for all."