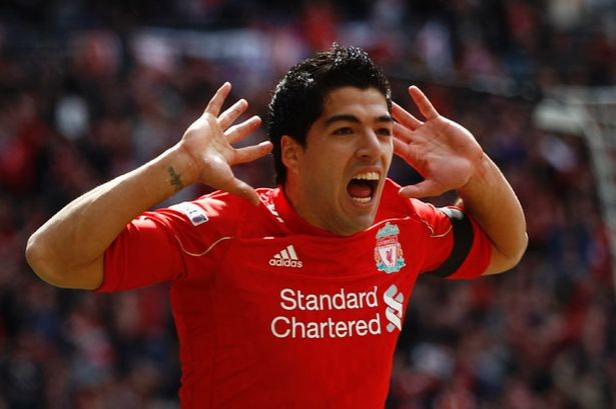 Signing Evaluation
Twelve months ago the names of Joe Allen and Fabio Borini would have meant little to most football fans, let alone supporters of Liverpool. King Kenny was splashing the American owners' cash on the likes of Jordan Henderson, Stewart Downing and Charlie Adam and all seemed rosy. A bitterly disappointing campaign followed with an eighth place finish that saw the Reds finish below Everton - scandalous.
Now there is a sense of excitement. Allen and Borini may not be huge names, but they usher in a new era for Liverpool. Yes, these two Brendan Rodgers favourites have been brought to the club to encompass the Tika Taka football that the Northern Irishman enjoyed great success with at Swansea. In Allen they have a neat and tidy passer of the ball who knows it is criminal to lose possession cheaply - the polar opposite of Jay Spearing. In Borini they hope to have found a man capable of finishing the numerous chances that the skill and creativity of Luis Suarez will no doubt provide. This time Liverpool are hoping for value for money.
Pre-Season Form
Liverpool have enjoyed a successful pre-season which culminated in a 3-1 home win over Bayer Leverkusen. A 0-0 draw with Tottenham on their US tour provided glimpses of what you can expect from Rodgers' Liverpool. Solid in defence, neat in attack and with the added magic of Suarez who can look like a world beater. The new controlled game has been there for all to say and Borini has already impressed while opening his account in the 3-0 second leg win over FC Gomel in the Europa League qualifying stages.
Reasons Why They'll be Successful
Liverpool fans will point to their performances in cup competitions and one-off games were they often showed their potential. A lack of cutting edge was what cost the club last season. Chances came aplenty, their conversion rate was worse than that of the old Italian lira. Suarez was the top scorer with 11 league goals, Henderson, Downing, Adam and Spearing combined scored just four times. Should Steven Gerrard have an injury free season then he will look to pull the strings for Carroll, Suarez and Borini.
Reasons Why Not
The big clubs that finished above them have all strengthened with some big name signings. Rodgers is still a vastly inexperienced manager at the top level and if Suarez misses a portion of the season they will be sadly creativity.
Expectations
They need to challenge for a place in the top four. It will not be an easy task but their spending in recent seasons means they must be competing with Tottenham, Arsenal and Chelsea for a Champions League position.
Predictions
6th place and once again missing out on Champions League football. The strength of the Manchester clubs, Arsenal, Chelsea and Tottenham will be too much for Liverpool this season.