John Aldridge has argued that Liverpool need to consider players who can bring the club experience in the January window as well as youngsters, with the side looking to make some purchases and push up the table to the top four.
The Reds have had a disappointing season results-wise, but with the Premier League currently particularly tight, the Merseyside club are only 10 points off fourth-placed Chelsea.
And while Liverpool have been concentrating their transfer policy on building the youth side, Aldridge believes that Robin van Persie is a fine example of what Brendan Rodgers should be looking at as he attempts to mix youth and experience.
"It looks to me like the owners want all new signings to be under a certain age, but look at what Robin van Persie has done for Manchester United," he explained in the Liverpool Echo. "He's 29 but if he wins them the league then what do United care if he's not got a sell-on value in a few years' time?
"You need to have experience as well as building for the future and I hope Fenway Sports Group appreciate that."
Liverpool have continually insisted that they only have limited funds for the January transfer window, but Aldridge argued that the manager should be given the ability to put his own stamp on the squad.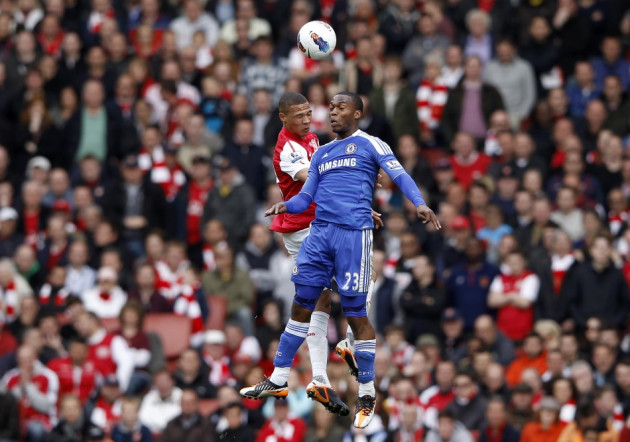 "The owners need to trust Rodgers to spend their money wisely," he said. "He needs to have the same backing which has been given to managers in the past and he certainly shouldn't have to do things on a budget.
"The statistic that we lost 17 league games in 2012 is frightening. In total we played 39 matches so that means we got beaten in nearly half of them.
"When you look at what we've spent on transfer fees and wages, that's simply unacceptable.
"It has to stop and we need to see some consistency this year. There's a lot of work to be done."
Daniel Sturridge looks set to make his move to Liverpool this week, with the striker believed to be attending the Sunderland match tonight.
Meanwhile, a deal for Tom Ince is also looming, and the Reds look certain to make as many purchases as their budget will allow to provide more support for Luis Suarez before January comes to a close.