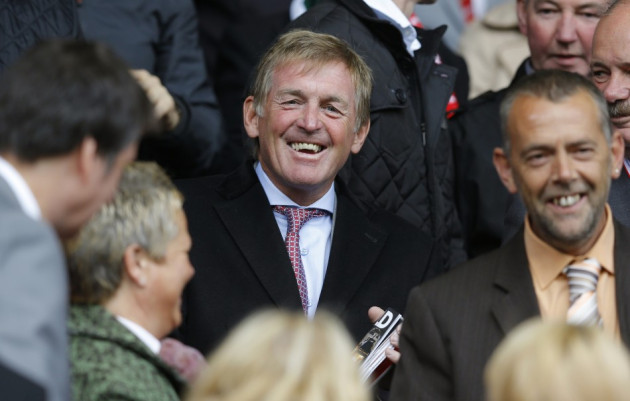 Kenny Dalglish has insisted that Brendan Rodgers wanted him to return to Liverpool with the legend insisting the manager holds all the power over the decisions on the club's future.
Dalglish was made a non-executive director at the end of last week sealing a third return behind the scenes of the club after two managerial stints.
The first was throughout the Reds' wildly successful period in the 1980s and the second was after Roy Hodgson was sacked in 2011 - this time around Liverpool weren't as successful and just a season and a half later he was ousted in favour of Rodgers.
While there is some unease about Dalglish making a return to Liverpool the 62 year old insists that he wouldn't want to overrule Brendan Rodgers on any important matters concerning the club and insists he's only there to do what's asked of him as the season hits full swing.
"The most important person in me coming back was Brendan," Dalglish told the Liverpool Echo. "The manager is more important than I am and his position was more important to me than my position.
"You could fully understand if the manager wasn't in agreement with it. If he wasn't, he would never have known I'd been asked.
"That was the most important thing for me, the fact that people within the club knew I was coming back and wanted me to come back and I wasn't standing on anybody's toes."
Dalglish argued that while he would be working very closely with Rodgers, who took Liverpool to seventh place last season, he is well aware that the Northern Irish man is in charge.
"If you're coming back to help the football club in any way you certainly don't want to come back to hinder. We'll be in close proximity but Brendan is in charge of the team 100%.
"It's nothing to do with me. I'm here to be of help to anybody; if he wants to have a conversation, I'm here to do as I'm told or asked to do, and that suits me fine.