Liverpool Legends Round on Stars After Shocking Sequence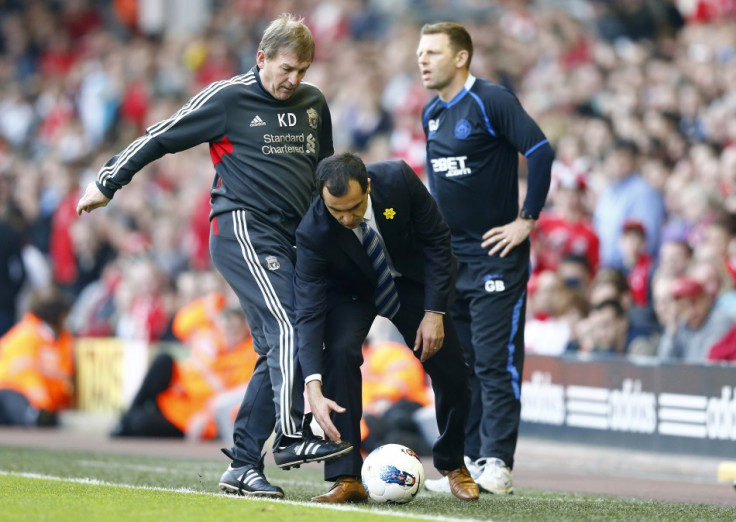 Liverpool legends John Aldridge and David Fairclough have criticised the club's recent abject performances and called on the side to raise their game in the final nine games.
Kenny Dalglish blamed tiredness, injuries and refereeing decisions in the wake of Saturday's 2-1 defeat by Wigan, their fifth loss in six Premier League games.
The defeat marked Liverpool's tenth loss of the season and means the club are now just two points ahead of fierce rivals Everton.
Liverpool's form has dipped alarmingly since February's Carling Cup victory over Cardiff City - they have won just one league game and lost four since the trip to Wembley - and they face a battle to overhaul sixth-placed Newcastle, who they face on Sunday.
And Fairclough - who scored 34 goals in 98 appearances for Liverpool in the 1970s and '80s - remains adamant that, in private, Dalglish will not have accepted fatigue as an excuse for the side's performances.
"I don't go along with the tiredness excuse," Fairclough told the Daily Mail. "I think the [Liverpool] players have to stand up and hold their hands up and say they haven't performed.
"I think Kenny's covering a little bit for the players. Kenny is an incredibly passionate competitor and he won't be taking this lightly. I think behind the scenes he'll have a slightly different attitude and he'll be letting the players know that clearly they're not playing as well as they can do. They're letting everybody down at the moment."
Meanwhile, former Liverpool striker John Aldridge has launched a scathing attack on the club's defensive woes after they conceded five goals in two games.
Saturday's defeat against Wigan was preceded by a shock 3-2 loss at Queens Park Rangers. And Aldridge has condemned the side's inability to keep a clean sheet.
"Defensively we just haven't been good enough. The only clean sheet we're kept in the last nine games was in the derby," Aldridge told the Liverpool Echo.
"People may point to the absences of Daniel Agger and Glen Johnson as contributory factors, but I think the responsibility has to be the collective.
"Our defending, in the last two games especially, has been ridiculous. We've become far too easy to score against and as a result any wastefulness at the other end of the pitch is being magnified."
© Copyright IBTimes 2023. All rights reserved.