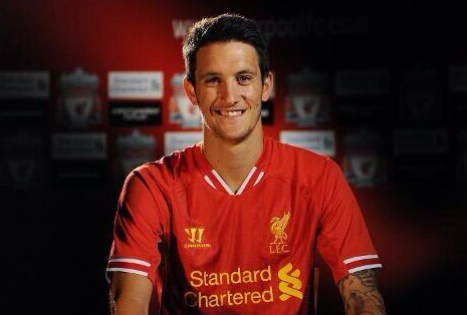 Luis Alberto has high hopes for his Liverpool career after admitting that he would like to emulate the success his compatriot Xabi Alonso enjoyed during his time at the club.
Alonso became a firm fan favourite at Anfield during his five successful years at the club as he played an integral role in Rafa Benitez's side winning the Champions League in 2005 and then the FA Cup a year later.
While Alonso has gone down as one of the most successful Spanish players to ply his trade at Liverpool, new signing Alberto is hoping that he can have similar success after making the move from Sevilla just a matter of weeks ago.
"It would be great to have the same success that Xabi Alonso enjoyed in his time here," Alberto told Liverpoolfc.com. "For me not only is he an excellent player but also a real professional who you have to admire because it's something to be proud of that we have players like that in Spain."
After a strong end to last season, manager Brendan Rodgers will be hoping his new arrivals can help push the club towards a top four finish, and a potential return to the Champions League.
Alberto will play a key role in helping the club achieve their ambitions but he admits he must first get used to life in the Premier League which is somewhat different to the football played in Spain.
"I've arrived here from a different style league where there is a lower level of intensity and tempo but I'm getting used to things and so yes, I'm pretty pleased how it's going," admitted the 20 year old.
"You can see the differences straight away in training - it is more intense and high tempo. You have to be in pretty good shape physically to be able to cope with the tempo over here. That's what I'm focusing on currently, trying to get up to speed with the tempo of my teammates."
Alberto made his Liverpool debut in the 4-0 friendly win over Preston North End at the weekend and despite being thought of as a winger, he reveals that he can play in several positions.
"I can play in any number of positions from midfield all the way to up front," he added. "I don't feel out of place anywhere and I'm comfortable out wide. On either right or left wing, through the middle, as a 'false nine'...I can play in every position."