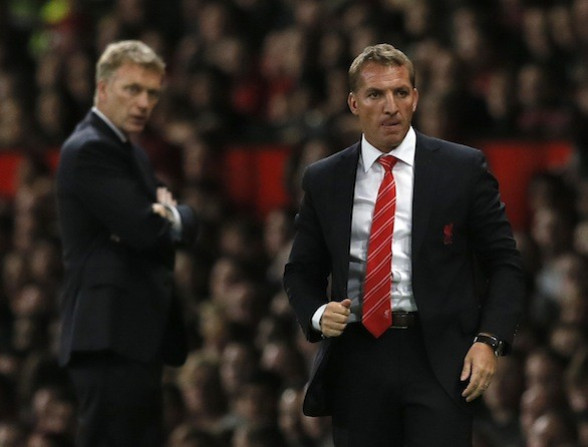 Liverpool manager Brendan Rodgers is hoping to land Fulham's Moussa Dembele in the January transfer window as he looks to steal the march on Manchester United for the youngster, according to reports.
Dembele - not to be confused with Tottenham playmaker Mousa Dembele who also played for Fulham before heading to Spurs in 2012 - made the move to the Cottagers from Paris Saint Germain in the summer and has been on fire for the west London side's youth set-up ever since.
Rodgers is constantly on the lookout for young talent that can make Liverpool successful in the long-term as well as in the immediate future and the Daily Mirror is reporting that the manager is hoping to either sign the 17-year-old in January or at least come to an agreement with Fulham to take him in the future.
Manchester United are also monitoring Dembele's situation but Rodgers is hopeful of coming to an agreement as soon as possible with the teenager in the hopes of getting one up over Liverpool's bitter rivals.
As Dembele continues to star for the Fulham Under 21 side - he scored twice last week - and exhibiting wisdom beyond his years, Rodgers has revealed in the past that such bravery shown by a player is the exact type of target that he goes for in his transfer policy.
"I think my history as a coach shows I like players who are gifted technically and have courage when it comes to being in possession of a football," he said.
"That is a key quality for me; can you be brave on the pitch, not in terms of 50-50 tackles but having the ball and looking to play in areas others wouldn't?"
And so far it would appear that Dembele is showing those qualities as he impresses the likes of David Beckham and Steve Round and is labelled the next Didier Drogba for his efforts in front of goal.