Mark Lawrenson believes that Liverpool need to go for experience over youth in their January transfer policy, with the club hoping to land players who can assist Luis Suarez up front.
The Reds have struggled this season with only one striker they can rely on, and while Suarez has often been a game changer, dropped points have left the side in 11th place on the table.
Liverpool have clear goals to push for a top four spot this season, and as Brendan Rodgers prepares for a busy winter transfer period, Lawrenson believes that a more experienced striker would offer a lot to the squad as the season hits the business end.
"They need forwards, and I think they need someone with experience," he told the Liverpool Daily Post. "If they signed a young up and coming player that's fine, but that's more someone for the summer.
"At the moment they need an older head to step right in and give Suarez more licence to roam free. The Uruguayan finds space when marked by two defenders and if he had someone else up there then it would be even better for him - and for Liverpool."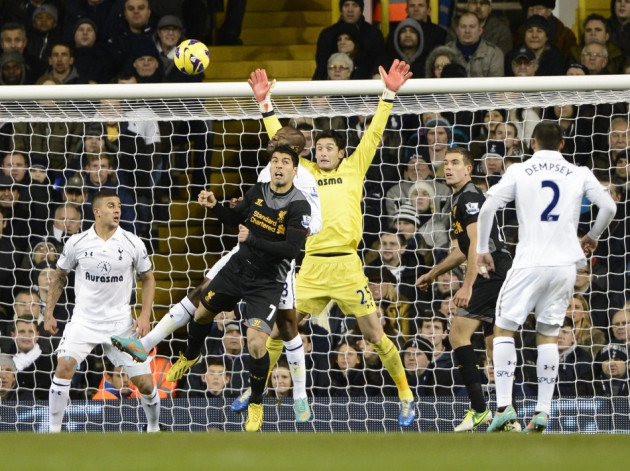 Liverpool face West Ham, Aston Villa and Fulham in their next three matches, and without having to play any of the top four clubs until the new year the side will be concentrating on getting maximum points to work their way up the table.
And Lawrenson argues that if they can push for the top four by the start of January, they will attract better talent as well.
He explained: "There's no reason why Liverpool can't get those wins looking at the way they have been playing lately especially in the second half at Tottenham and on Saturday.
"A few wins will also make them become a bit more attractive to potential signings. It might not seem much but it helps. And it might make the difference; it's always better to get players in if you are climbing up the table."
Liverpool will be without Suarez this weekend when they travel to take on West Ham, but Lawrenson doesn't think they will rely on youngsters to fill the void up front.
"I can't believe Brendan Rodgers will play either Adam Morgan or Samed Yesil up front," he said. "They've both appeared earlier in the season but surely they won't be brought out of the woodwork for a tough away match.
"It could run the risk of knocking the pair back and the fact we haven't seen much of them this season suggests they both have a bit to do.
"Rodgers will probably once again play Jonjo Shelvey in a 'false nine' role, although I'm not entirely sure what that means."